Preorder a 2024 Subaru Forester
Near Chino Valley, AZ
Thrills and adventure await behind the wheel of the 2024 Subaru Forester SUV. Designed to exceed your expectations, this versatile SUV is the epitome of the Subaru commitment to innovation and excellence. Discover what makes the Forester a top pick for drivers seeking reliability, capability and space in one stunning package.
If you want more details about the 2024 Forester release date or your Subaru preorder options, contact our Subaru dealership near Chino Valley. The experts at Findlay Subaru Prescott can answer all your questions and help you reserve a new Forester in Arizona in no time!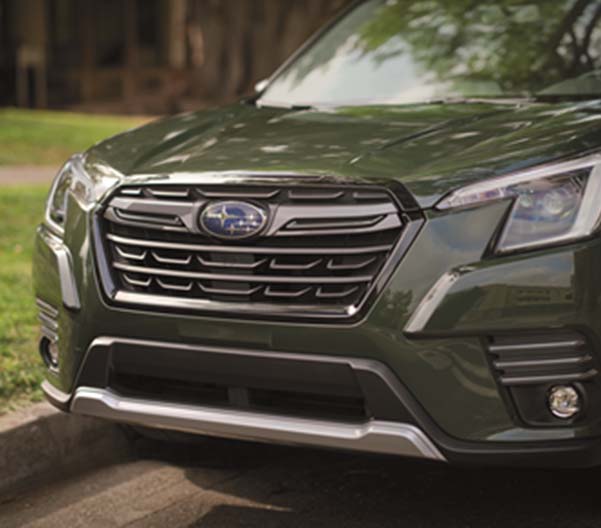 2024 Subaru Forester Specs & Features
The new Subaru Forester is built to last, standing as a testament to the Subaru brand's reputation for unparalleled reliability. It's a vehicle you can trust, crafted with meticulous attention to detail and engineered to perform even in the most challenging conditions.
When it comes to off-road capabilities, the 2024 Forester SUV is a game-changer. Its advanced systems and robust design ensure a smooth, secure ride, no matter the terrain. Whether you're exploring the wilds of Arizona or navigating city streets, the Forester has the power to take you wherever you need to go.
Space and comfort are at the forefront of the Forester interior design. With its spacious dimensions, this SUV offers ample room for passengers and cargo alike. Every journey becomes a comfortable adventure, with plenty of room to accommodate all your needs and high-tech Forester safety features providing added security around every turn.
Reserve a 2024 Forester in Arizona
Can't wait to experience the 2024 Subaru Forester for yourself? We're excited to help you make that dream a reality. Feel free to contact Findlay Subaru Prescott to discuss your Subaru reservation options. Our team of experts is here to guide you and answer any questions you might have. Don't miss your opportunity to preorder a 2024 Forester near Chino Valley. Your adventure begins with Findlay Subaru Prescott!