Welcome to Findlay Subaru Prescott's Parts Center!
Northern Arizona's destination for genuine OEM parts & accessories for Subaru vehicles.
Are you restoring a classic used Subaru? Or maybe you're trying to find the right car parts for your newer Subaru Outback, Forester, Crosstrek, Legacy, or Impreza? Whatever parts you need, Findlay Subaru Prescott has the largest supply of genuine Subaru parts in Yavapai County.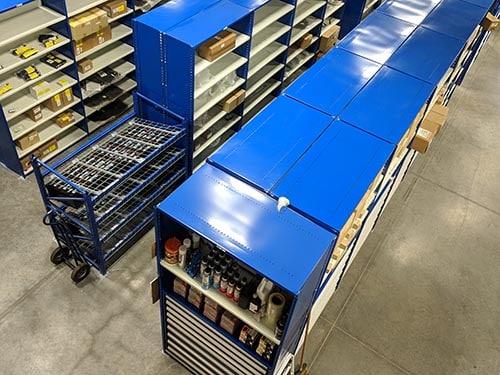 If you're not sure which part will do the trick, consult with our Subaru service experts to find the perfect replacement auto part for your Subaru vehicle. Serving Prescott Valley, Chino Valley, and the rest of the Quad City area, we'd love to hear about the repair needs on your latest project. Feel free to give us a call, submit a form, or simply stop by our Parts Department in Prescott during regular business hours.
We have an incredible warehouse for Subaru parts in the brand-new (as of Winter 2018) Findlay Subaru Prescott. The shelves are being filled with more parts, to make sure your visit here is as quick, and efficient as possible. The Parts Professionals at Findlay Subaru Prescott are working diligently to stock as many parts as we can, along with a growing selection of tires.


If you would prefer to submit your parts request online, we would like to invite you to fill out your request using the form below.