Now that the weather has been cooperating, Sun State Builders' crews have been hard at work. Today, we saw some trenches near the drainage areas being worked on. It will be great to avoid the rivers and lakes that formed on the lot during storms, once they are done with their work.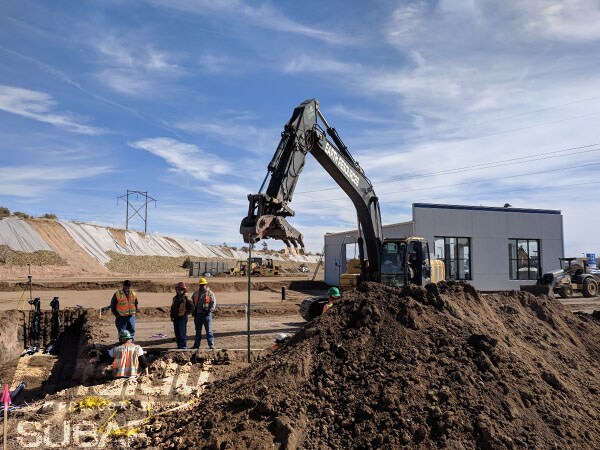 It looks like finishing touches on the dirt movement, compacting, etc in front of our dealership is getting near the end of that project's life.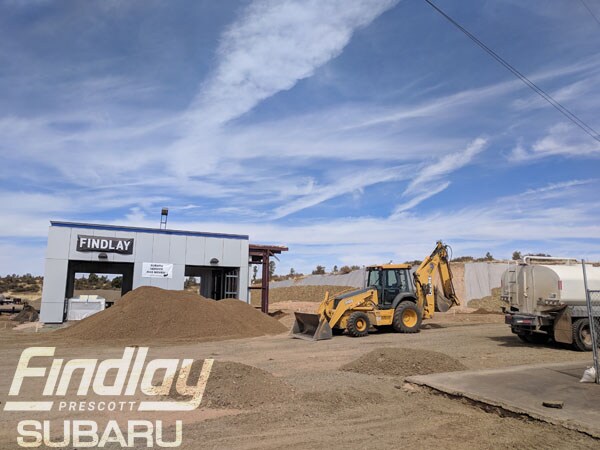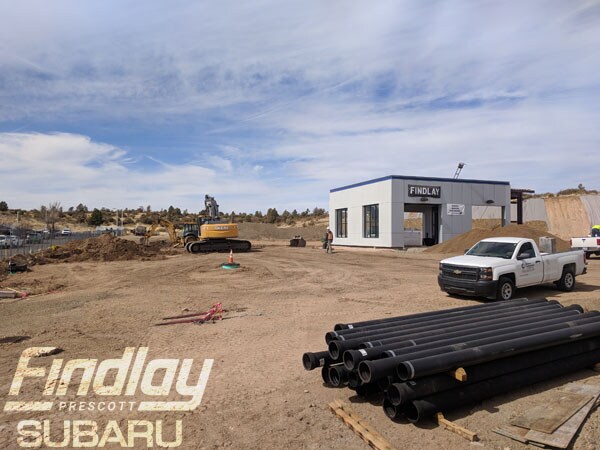 As a reinforcement to the dirt hill erosion mediation liner & rock combination, we will have a retaining wall at the base of the hill. Supplies for the wall have begun their arrival!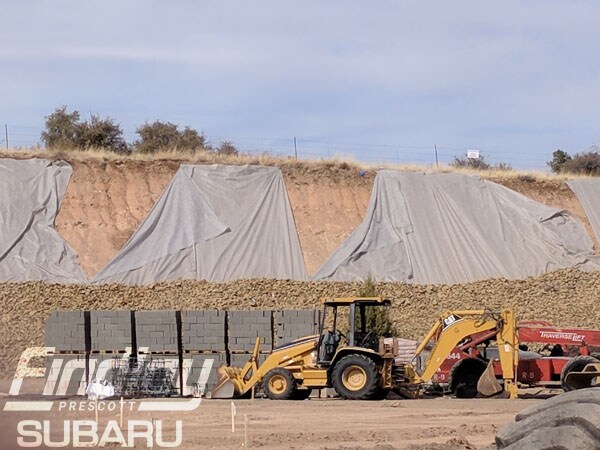 For those of you driving along Willow Creek, you may have seen that we just had our Construction Sale banner installed! Stop by, and let us help find your next Subaru, for an amazing deal!