Another day, another update!
The crews have been making headway toward completing this beautiful new dealership. The awning that was just a set of trusses a few days ago, now will block sun, rain, and snow for those beneath it.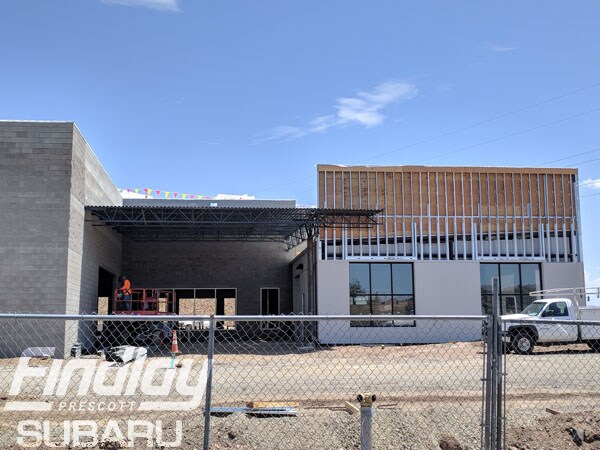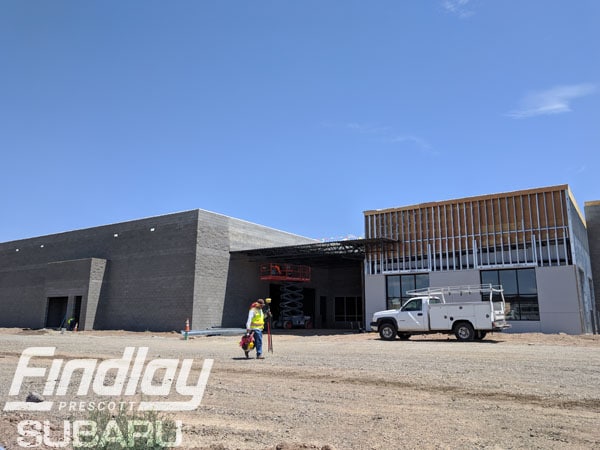 What is an entrance, without some eye catching, impactful way of drawing attention to itself? That is where this archway frame is headed. It may just be a little bit of steel now, soon however, it will be a big inviting entrance!