Finally, more progress, aside from the ever important (yet boring) dirt leveling!
The crew prepared to take the building down, had one bucket attack on the structure when it was realized power was still live to the building. At this point, the bucket loader operator ripped out the concrete entrance ramps & put the debris into awaiting dump trucks.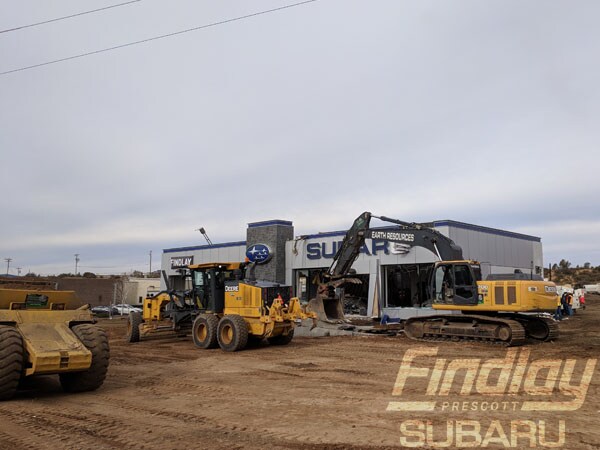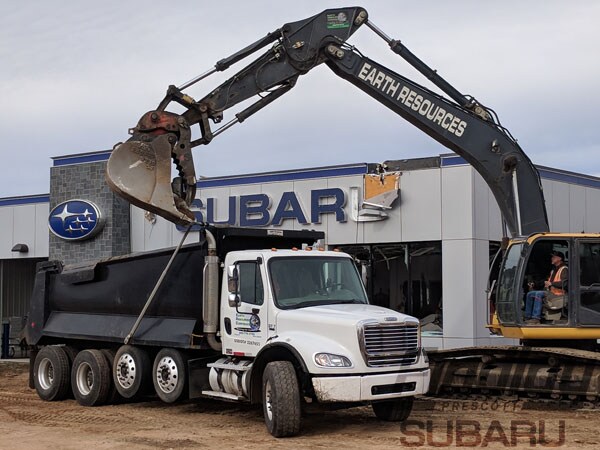 Once the ramp was out of the way, the crew was anxious to make additional progress. However, with live power still in the building, the plan had to be re-thought out.
Next to fall was our chimney. Watching the highly skilled bucket loader operator take the Findlay Subaru Prescott Blue Oval star cluster logo was a treat. Precise movements kept the sign in tact!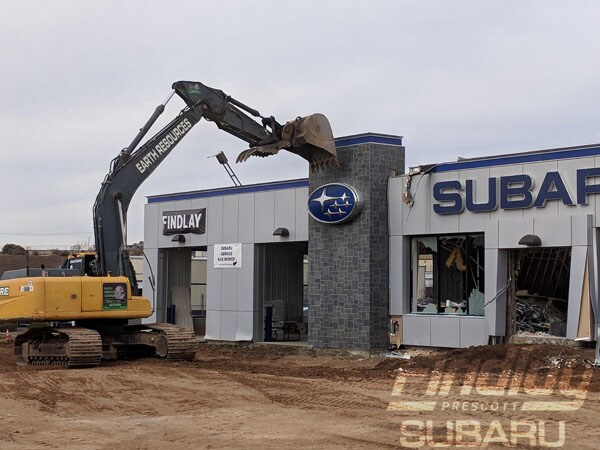 Now for some actual demolition... The chimney was devoured by the hydraulic powered bucket, from the top down. It made a valiant effort to stay upright, yet it was no match for the operator.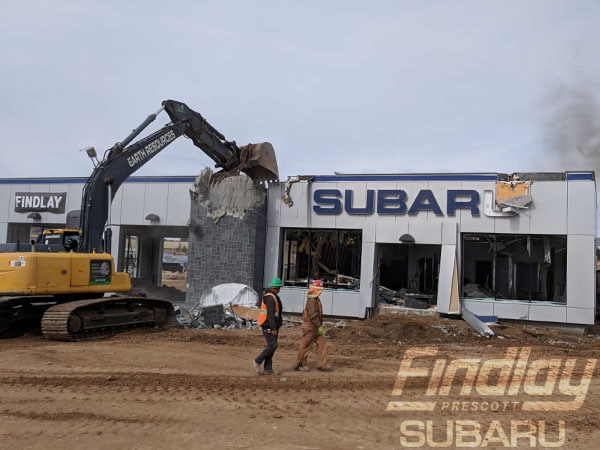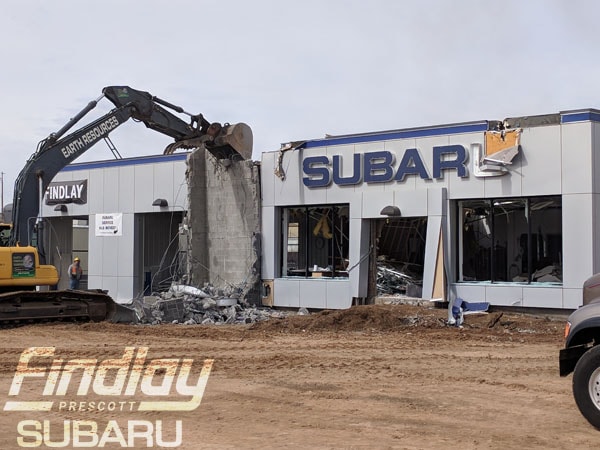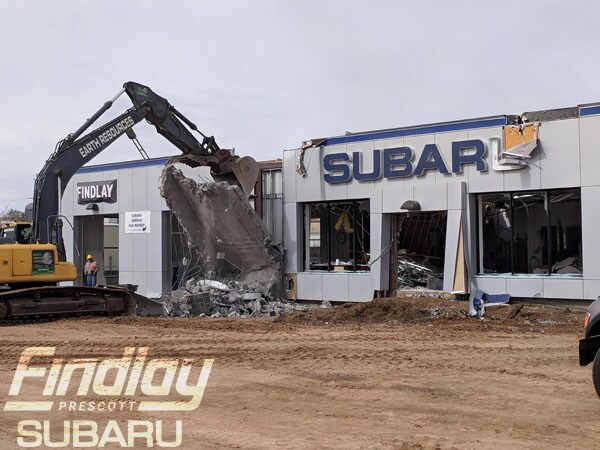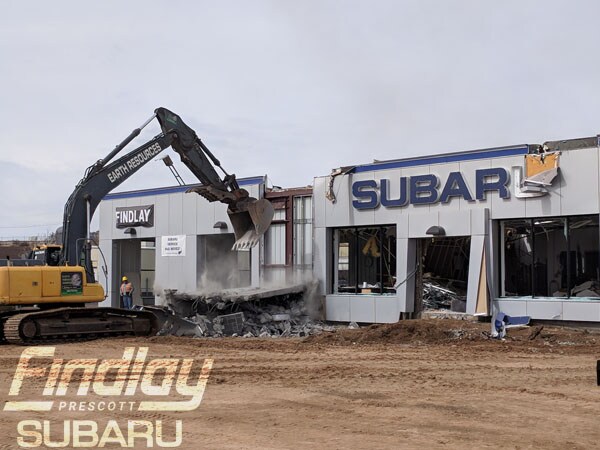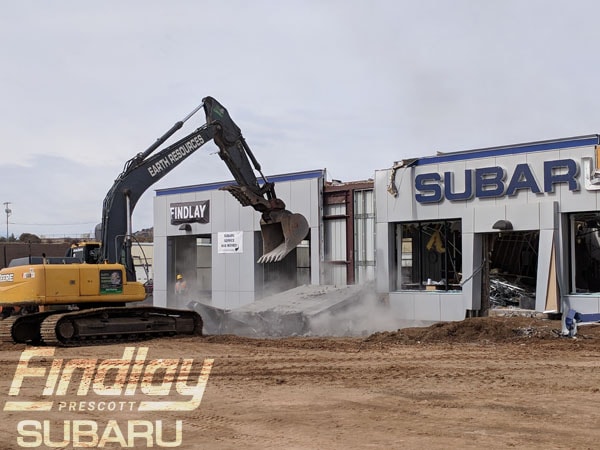 All that is left standing is the building itself!