The 2022 Subaru Love Promise Customer and Community Commitment Award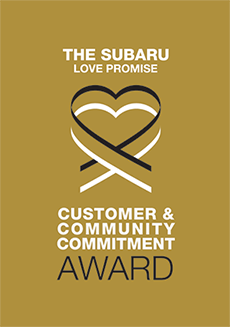 We've been nationally recognized for our dedication to our customers, our community, and the Subaru Love Promise.
We're honored to receive the 2022 Subaru Love Promise Customer and Community Commitment Award. This award nationally recognizes elite Subaru retailers who provide an exceptional customer experience at every interaction with Subaru. These retailers have also demonstrated an outstanding commitment to supporting passions and causes in their local communities in important areas such as the environment, community, health, education, and pets.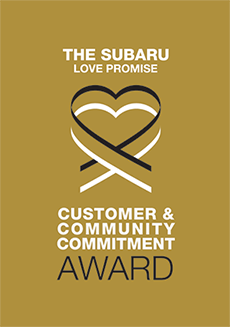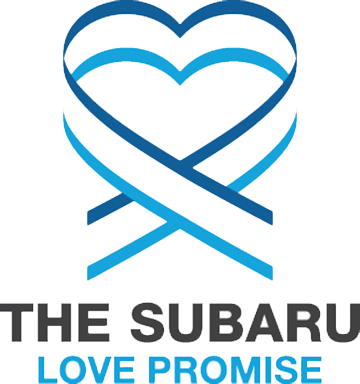 What is the Subaru Love Promise?
Subaru and our retailers believe in making the world a better place and the Subaru Love Promise is our vision of respecting all people. This is our commitment to show love and respect to our customers and to work to make a positive impact in the world.
How is Findlay Subaru Prescott dedicated locally to the Love Promise?
Findlay Automotive Group has a long-standing reputation of supporting local communities. Following in both Findlay Automotive Group & Subaru of America's footsteps, Findlay Subaru Prescott is committed to assisting our local community. More than a Car Dealership. Giving back to the Community & making the World a Better Place.
Yavapai Humane Society, United Animal Friends, Horses With Heart, Yavapai Humane Trappers, K9 Synergy, Prescott Dog Magazine, Flagstaff Dog Magazine
Prescott Creeks Preservation Association, TerraCycle - Zero Waste Box Program, Prescott Mountain Bike Alliance, Yavapai Trails Association, US Forest Service - Prescott, Prescott Valley Outdoor Summit
Yavapai County School Superintendent, BASIS Schools , Prescott, Yavapai College, Embry Riddle Aeronautical University - Prescott, Prescott, Yavapai County 4-H/FFA, Gardner Scholarship Fund, BYU Scholarship Fund, Trinity Lutheran School
Catholic Charities, Launch Pad Teen Center, Yavapai County Search and Rescue Back Country Team, Yavapai Symphony Association, Salvation Army Toys For Tots, Prescott Police Department, Prescott Valley Police Department, Chain Events Racing, Trinity Lutheran Church, Sedona International Film Festival
Red Cross, Yavapai Regional Medical Center, Arizona Oncology, Cornerstone Family Chiropractic, Three Goddess Gardens, Fellowship for Christian Athletes Warriors Football, Prescott Valley Hitmen Youth Football Team, Prescott Scorpions Softball Team
Love Promise Stories from Findlay Subaru Prescott
Subaru and Findlay Subaru Prescott believe in making a positive impact on the communities in which we live and work. We uphold that belief through our Love Promise Community Commitment. Every month, we select inspiring stories from customers and partners from around our area who strive to support our collective commitment and feature them here
When You Gotta Go.... - David S
Findlay Subaru has been very generous in their support of Prescott Mountain Bike Alliance projects. Among their major contributions has been to help fund a trailhead parking area for easier access to a safe parking area in Spence Basin trail system for riders (and hikers). More recently Findlay has funded the ongoing establishment of a "port-a-potty" at the trailhead parking area. A much needed and appreciated addition to the trailhead. Thanks, Findlay Subaru! Dave Spellman Prescott Mountain Biking Alliance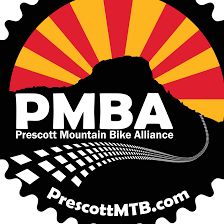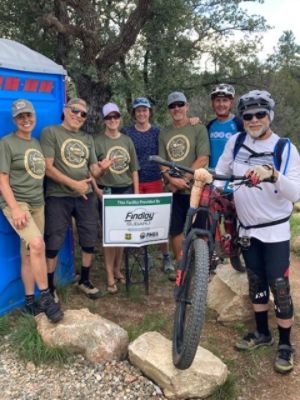 ---
Mac, from Findlay Subaru Prescott, to our rescue! - Christina F
July 25, 2022 I can't say enough great things about Findlay Subaru Prescott and General Manager Dave "Mac" Macfarlane. He has been so helpful along with the rest of the crew! Big Thank you also to Mark Falk for finding the perfect loan for me on my Subaru Ascent. I was heading to dinner after church services with my two children when my Ascent completely died mid traffic on highway 69, a very busy road. I messaged Mac on Facebook messenger and told him about my situation. He had already climbed in bed and saw his phone light up. Thinking it was one of his kids or grandkids, he got up and read the message. He and his wife were on the scene in literally 10 minutes. He brought a loaner car, helped the children and I into the loaner car and went far above and beyond Excellent service! Mac also had my car towed to the dealership! I had my car back in four days with a new transmission in it. Mac, you and your dealership have a spirit of excellence and it shows through and though. Thank you Findlay Subaru Prescott for all your help and meeting this consumers every need. I will be sure to tell all my friends and family. Sincerely Christina Frenkel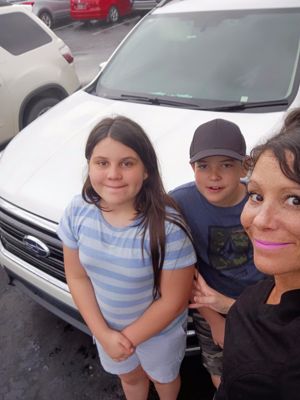 ---
Keeping pets in their homes with K9Synergy Prescott - Amber R
Our main goal at K9SYNERGY is to keep furry family members in their homes by helping owners gain a deep understanding of their four-legged friend. We help owners solve behavioral issues that could have otherwise left them frustrated and at their wit's end. We just recently worked with Findlay Subaru Prescott to host puppy classes at their dealership, providing a golden opportunity for puppies to interact with and become familiar with real-world settings. With their help, our puppies will get to see and experience friendly staff members, customers, other dogs, and a plethora of sights, sounds and smells. This helps to support healthy brain development, which in turn prevents fear and aggression issues later in life which could otherwise find these dogs in shelters or on the street. Quality training keeps dogs in their homes and keeps families whole. We extend our gratitude to Findlay Subaru Prescott for not only sharing, but also supporting our vision.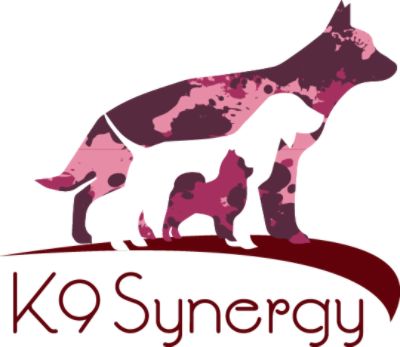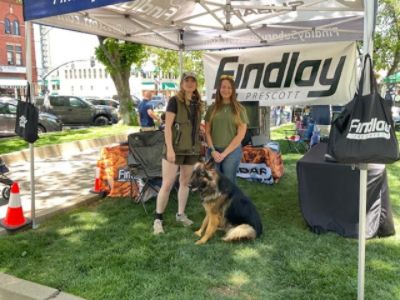 ---
Supporting Local Music and Musicians - scott o
As a musician I am proud to say that Findlay Subaru has been a big supporter of Prescott's thriving Blues Music Community. They have gone far and beyond helping to fund events such as The Windsock Sunday Blues Jam, The Greater Prescott Valley Blues Festival, the local International Blues Challenge and getting the winning band(The Scott O'Neal Band) to Memphis to compete. My band and myself are proud to have Findlay Subaru as a sponsor. Thank You. Scott O'Neal.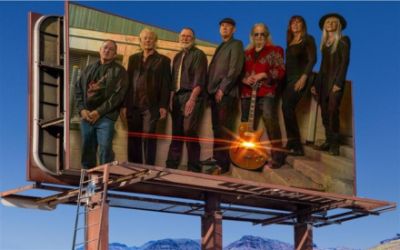 ---
Subaru Loves Pets - Yavapai Humane Society - Loree W
Mochi is livin' the dream! This precious boy came to us from a hoarding situation, with 71 other dogs, in July. A 12 year old Chinese Crested / Mix who's was a little chunky and had only 2 teeth so his little tongue hung out the side of his mouth. He had growths all over his entire body, scars on his legs, and cataracts were forming on both eyes. Not exactly the characteristics visually of a dog people want to adopt. He did really well in his kennel and while he barked at new people when he first met them, he quickly warmed up. He would turn into a big ole softy, rolling onto his back looking for pets and belly rubs, which we gladly gave him. He was always excited and ready to go for a walk and explore the world outside. He was an active, fun, loving, and happy little dog who unfortunately was overlooked due to his appearance. There were a few other Chinese Crested dogs who were adopted quickly, leaving Mochi the only one left behind. People always look for that perfect cute dog who is younger with no health issues, leaving the older dogs waiting for their forever homes. Well, Mochi's life changed in the greatest way when Bart came into his life. Bart had seen Mochi on our website and through our Facebook posts about Subaru Loves Pets, and made an appointment to come meet the little guy. It was love at first sight for both of them. Bart already had 4 dogs but he knew he had to have Mochi added to his family. He adopted Mochi that day and Bart now has 5 happy dogs who all get along and complete his family. The little guy goes to work with Bart every day and has become the office social butterfly. He's no shy boy now, and is certainly enjoying all the attention and affection he gets every day! He's been out on motorcycle rides, going for long walks, playing in the yard, and truly living the dream! Mochi was certainly looked at as an underdog, but look at how she's soaring now! Thank you Findlay Subaru for always being there for the animals and Yavapai Humane Society. This community is a better place because of you!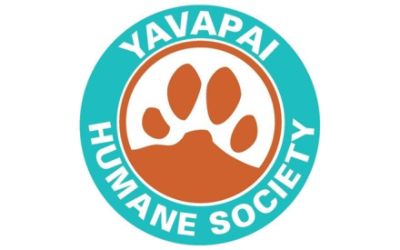 ---
Angels Among Us - Wendie M
Findlay Subaru is not just a successful Prescott business; they epitomize human kindness and community spirit through their Subaru-Love-Promise program. This week, the dealership extended their generosity to our non-profit animal search and rescue team. We are humbled and so very appreciative for Findlay Subaru's donation. The funds help us continue our animal search, rescue, foster and adoption program. Our team at Yavapai Humane Trappers spends endless hours searching for injured, lost and abandoned animals. Our transporters bring animals to safety in the form of either a foster or a vet clinic based on their situation. We do our best to reconnect lost animals with their owners. Findlay Subaru helps to make our mission a reality. Our foster families provide a transition period for abandoned animals where they learn to trust that people can be kind. When the animals are ready, Yavapai Humane Trappers ensure that they are vetted and micro chipped. Our goal is to ensure that each rescued animal finds an adopted family where their lives are filled with family and love. Findlay's collaboration with our organization brings success to our mission! Thank you Findlay Subaru for your commitment to our community. It is an honor to be a recipient of your donation to animal welfare. In a world that sometimes spins too fast, Findlay Subaru reaffirms that there are angels among us!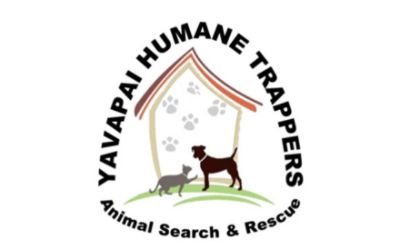 ---
Cornerstone Family Chiropractic - Sol N
Findlay Subaru Prescott sponsored Cornerstone Family Chiropractic's Beards, Brews, BBQ event to help support Yavapai Humane Trappers, a nonprofit animal rescue, adoption and foster organization here in Northern Arizona! This event would not have happened without the generous sponsorship and support we received from Findlay Subaru Prescott. They went above and beyond not only with their sponsorship dollars; but also brought their own golf cart for us to use at our event for our guests that would have difficulty walking from the parking lot. We certainly hope Findlay Subaru Prescott will support our efforts in 2022, where we plan to make it bigger and better. Thanks Findlay Subaru Prescott!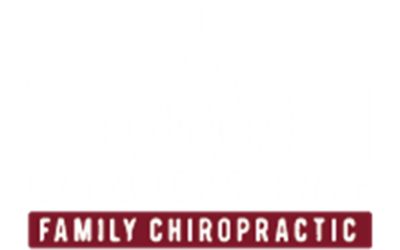 ---
Road trip - Brent K
Well , we finally packed it up and did a road trip with Brady and Ollie in our 2021Subaru Forrester . Wow such fun. Room galore for the dogs, and roof basket took the rest. Just an amazing , smooth ride . Thank you to everyone at. Findlay Subaru in Prescott Arizona. Great staff… everyone!
---
ABOVE AND BEYOND - Brent K
I recently purchased a new 2021 Forester and am so impressed. Every single person who works here has a vested interest to make it right. They do that and more. I was introduced to every department, trained twice on how to use all the new things in a car. And the purchase was the easiest I have ever had in buying. I am a first time Subaru owner… not the last one I will have. I am so happy with it. Thank you all at Findlay Subaru of Prescott!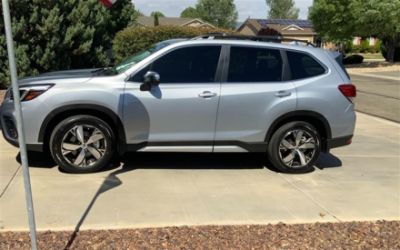 ---
Animal Conservation - Heritage Park Z
We love our community! The sanctuary was hit hard last week when our freezer suddenly stopped working, and we lost a substantial amount of the meat that we use to feed our animals. Keepers and sanctuary staff worked hard to save whatever meat we could as quickly as possible, and we were able to get our freezer back up and running again. We would like to send a huge thank you to Findlay Subaru Prescott in Prescott, AZ for their extremely generous meat donation for our animals! They have given us a great start! Thank you so much for your continued support of the sanctuary!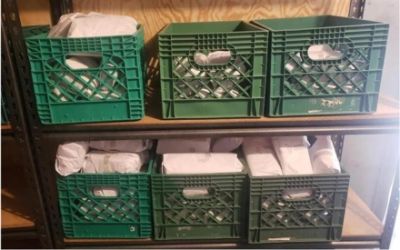 ---