The 2022 Subaru Love Promise Customer and Community Commitment Award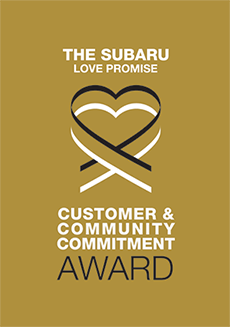 We've been nationally recognized for our dedication to our customers, our community, and the Subaru Love Promise.
We're honored to receive the 2022 Subaru Love Promise Customer and Community Commitment Award. This award nationally recognizes elite Subaru retailers who provide an exceptional customer experience at every interaction with Subaru. These retailers have also demonstrated an outstanding commitment to supporting passions and causes in their local communities in important areas such as the environment, community, health, education, and pets.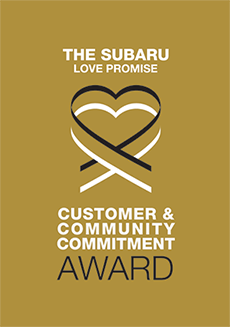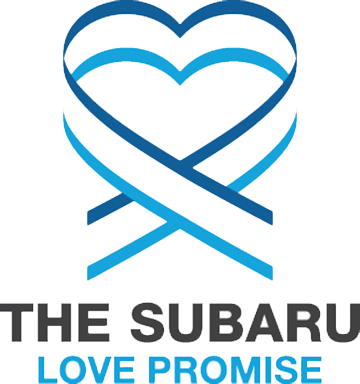 What is the Subaru Love Promise?
Subaru and our retailers believe in making the world a better place and the Subaru Love Promise is our vision of respecting all people. This is our commitment to show love and respect to our customers and to work to make a positive impact in the world.
How is Findlay Subaru Prescott dedicated locally to the Love Promise?
Findlay Automotive Group has a long-standing reputation of supporting local communities. Following in both Findlay Automotive Group & Subaru of America's footsteps, Findlay Subaru Prescott is committed to assisting our local community. More than a Car Dealership. Giving back to the Community & making the World a Better Place.
Yavapai Humane Society, United Animal Friends, Horses With Heart, Yavapai Humane Trappers, K9 Synergy, Prescott Dog Magazine, Flagstaff Dog Magazine
Prescott Creeks Preservation Association, TerraCycle - Zero Waste Box Program, Prescott Mountain Bike Alliance, Yavapai Trails Association, US Forest Service - Prescott, Prescott Valley Outdoor Summit
Yavapai County School Superintendent, BASIS Schools , Prescott, Yavapai College, Embry Riddle Aeronautical University - Prescott, Prescott, Yavapai County 4-H/FFA, Gardner Scholarship Fund, BYU Scholarship Fund, Trinity Lutheran School
Catholic Charities, Launch Pad Teen Center, Yavapai County Search and Rescue Back Country Team, Yavapai Symphony Association, Salvation Army Toys For Tots, Prescott Police Department, Prescott Valley Police Department, Chain Events Racing, Trinity Lutheran Church, Sedona International Film Festival
Red Cross, Yavapai Regional Medical Center, Arizona Oncology, Cornerstone Family Chiropractic, Three Goddess Gardens, Fellowship for Christian Athletes Warriors Football, Prescott Valley Hitmen Youth Football Team, Prescott Scorpions Softball Team
Love Promise Stories from Findlay Subaru Prescott
Subaru and Findlay Subaru Prescott believe in making a positive impact on the communities in which we live and work. We uphold that belief through our Love Promise Community Commitment. Every month, we select inspiring stories from customers and partners from around our area who strive to support our collective commitment and feature them here
Findlay Subaru Prescott - Helped make a difference this year - Michael B
I'd like to start by saying: Thank you! The support of donors like Findlay Subaru Prescott, is the key to protecting threatened riparian areas, restoring wildlife habitats, and improving polluted surface water quality throughout the Granite Creek Watershed and central Arizona. You made a difference this year. Major projects like ecological restoration and water quality improvements are typically funded by restricted grants and contracts. They usually require matching funds of up to 50% of the project value – so your donations are essential to securing funding. Once built, the major project funds "dry up." Communities rely on these projects and features for their ecosystem services (clean water, nature protection, wildlife habitat, pollution control), recreational opportunities, and simple peace of mind. Your volunteer time and especially your cash contributions are essential to the ongoing management, maintenance, and monitoring of these projects so that they remain safe and healthy resources serving future generations of the community. Examples of progress you made possible this year include: Granite Creek Cleanup – The event saw record numbers of participants working together to achieve a common goal AND the Cleanup was recognized as a Copper member of the Voluntary Environmental Stewardship Program by the Arizona Department of Environmental Quality. Planning is already underway for an even better Cleanup event in 2023. Volunteers – Volunteers at large, from the Master Naturalist Program, and many partner organizations were engaged throughout the year at Watson Woods Riparian Preserve to plant new trees, remove non-native species, manage trail usage, monitor wildlife, and demonstrate success of past projects with photographic monitoring. Citizen Science Programs – These programs improved knowledge and understanding of native plants, precipitation, and wildlife in the area. Phenology monitoring tracked seasonal lifecycles of vegetation, rain gauge monitoring showed this monsoon as the 4th wettest, and NestWatch, a developing program, documented three Common Black Hawk fledglings in the watershed! Your investment in Prescott Creeks and the types of projects above provides a strong foundation and is a catalyst for new opportunities. 2023 looks bright! With your ongoing support, Prescott Creeks will continue working with its community partners to achieve healthy watersheds and clean waters in central Arizona. Restoration work that began this fall on Granite Creek downtown is scheduled for completion in the spring. Prescott Creeks will revegetate a reach of Miller Creek in cooperation with neighborhood volunteers and the City Public Works Department. And… in the Preserve's 28th year, we anticipate expansion of Watson Woods Riparian Preserve along with in-perpetuity protection through the establishment of a conservation easement. You can help ensure these projects succeed. Your gift will help Prescott Creeks secure at least $24,000 of the unfunded portion of these projects. Won't you help Prescott Creeks bridge the gap? Your tax-deductible donation can be made securely online at www.Prescottcreeks.org/Donate or by calling Prescott Creeks at (928) 445-5669. Sincerely, Michael Byrd Executive Director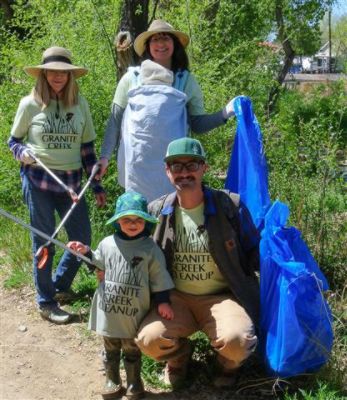 ---
Community Service Star - Mac : Macfarlane - Ginny D
Mac is known by many in the quad cities area as one of the kindest, most giving people they know. I have a bunch of stories myself, but I need to take a number behind those who have years and years of stories about how Mac will be there at any time and any place if he's needed. His long career at Findlay Subaru is the perfect match between Mac's personal commitment to service and the company's stated culture. You know it the moment you walk into the showroom. I visited Mac for this interview, and, during the interview, we came up of another great way to serve the community together. Mac: "I talked to Subaru about my being named Community Service Star for the magazine and they're always wanting me to toot my own horn. Well the way I was raised, what you do when nobody's looking matters, but they're always after me for what they call, Love Promise Moments - it's when you help somebody else. The problem is they want you to document it and put it on your website, but that's just so not me." "It's what you do when nobody's looking. At Findlay Subaru it's called Love Promise Moments." Ginny: "So the purpose of the Community Service Star is two-fold. First, to let those who are actively serving in the community to know what you're doing because not everybody knows, but more importantly, it inspires others to get off their chair and do something." Mac: "So that's what Subaru said. By recognizing those who give to the community, it benefits those who know about it. So, I've been a little better about letting people know what I'm doing." Ginny: "I know that you do this because there's a need." Mac: "And there's always more need than there is money, but you just do the best you can, and go from there. A little bit about me. I was born and raised in St. George Utah. I married my high school sweetheart - in fact, she was still in high school - she went her senior year in high school. So we've been married 45 years. We have four kids, which turned into 15 grandchildren. Thirteen are all boys. I started selling cars when I was 20 years old in December of 1979. The car business is normally something that people get in and out of… I had all of these job offers (I never applied for a job in my life.) I had a transfer at age 20 to Tulsa Oklahoma with Skaggs Drug, the early Walmart. Well, number one, I hate the heat and humidity, I am a big family-oriented person and I had no family in Oklahoma - they're all in Southern Utah. So, when you turn down a promotion with that company, you're done. I didn't feel good about the move and it turned out to be the right choice. In the meantime, this guy was bugging me to come sell cars. So, I went home and I remember laying in bed with Julie, and we laughed! Can you imagine me a car salesman? Now, I've been a salesman my whole life, but my idea of a car salesman was the stereotype of white patent shoes, white belt, gaudy jewelry, and telling the customer whatever he or she wants to hear, just to sell a car. We laughed about it and I determined right then that I was going to sell cars and my focus was going to be opposite from everybody else. It's going to be service-oriented. I am going to provide a service - I'm going to take care of the customer, no matter what. My philosophy is that it'll come back, so it's "Givers Gain." Luckily, I caught on to that vision when I was really young. So, 43 years later that I'm still in the car business and teaching everybody under me to do the same thing. We're very customer oriented. Providing service to others is the best pill when you're down. So we are here 43 years later, when I should be retiring. With my wife's blessing, we decided to move from St. George Utah (where we still have a home) and moved to Prescott. I took her away from all her kids, and her grandkids, She said, "We'll move to Prescott, but we'll still have our home in Pine Valley, Utah." We go back and forth every two weeks. We're looking forward to the time when we can be around the family full time. Our mission is "We're more than a car dealership. We give back to the community and make the world a better place" And how we make the world a better place is through our actions. You can see on the wall behind, we have 5 major events: We have over 45 partners who we support. Some of the major ones are the Launch Pad Teen Center, where we donate $10 of every car sold every month. There's also Make-A-Wish and Western Heritage Foundation, among many foundations. We encourage people who buy a car to pick a local charity, and people are really good about that. Another one is the Yavapai Humane Society, we donate $50. Starting in November, through the beginning of January, for every car sold during the Subaru Share the Love Event, Subaru donates $250 per car and our dealership donates another $150. At the very end I normally throw in a chunk of money to round the check up. On top of that, for every person who comes to the service department is $50
---
Subaru Loves Pets - Yavapai Humane Society - Rebecca H. - Rebecca H
Because of our partnership with Findlay Subaru Prescott, we've had many special adoptions take place during the month of October... one of them being Gwen. Gwen is a two-and-a-half-year-old American Pit Bull mix who came to the Yavapai Humane Society in March of 2022. She was brought in as a stray through Animal Control. Upon her arrival, we learned that she had a severely injured back leg that needed amputation. She was also emaciated. Despite a rough beginning, Gwen overcame her challenges and won the hearts of all the staff members here. Her hardships didn't affect her sweet disposition. Gwen loved cuddling up to her handlers and running around the dog park – yes! Having three legs didn't slow her down one bit. Unfortunately, though, Gwen ended up becoming one of our long-term dogs here. It was hard to imagine why anyone would pass up this incredible dog, and yet, days turned into weeks, and weeks turned into seven months. Then one day Corey and Suzanne stopped by. They came in crying, explaining they had recently lost their beloved dog and weren't sure if they were ready for another dog. They weren't even sure what type of dog they wanted, just that they needed something to fill the hole they had in their hearts. After a few minutes of talking, Suzanne asked if we had any Under Dogs and/or harder to adopt animals. Rebecca, the Adoptions Manager, immediately brought up Gwen and insisted that the couple meet her. It was mentioned that Gwen would win their hearts upon meeting and that's exactly what happened. After months of being at the Shelter, Gwen appeared to be shut down and depressed, but once she met Corey and Suzanne, it was love at first sight and they were able to see the amazing dog that we all have known Gwen to be. Corey and Suzanne adopted Gwen that day on October 27th of 2022. In speaking with them, we have learned that Gwen has settled in well and is enjoying her new life. Corey and Suzanne are overjoyed with Gwen and have already developed a strong bond with her. Gwen was seen as an underdog who no one wanted. It just took that right person to come along. In this happily ever after, it's a true story of "Who Rescued Who?" We are so thankful for Findlay Subaru Prescott and what they do for our pet loving community and their support of Yavapai Humane Society.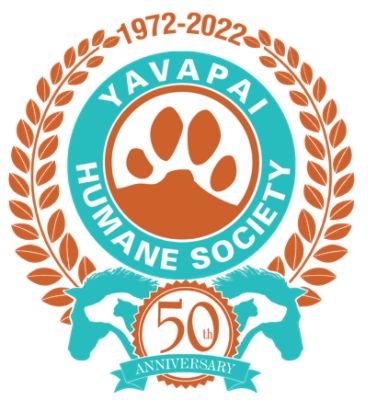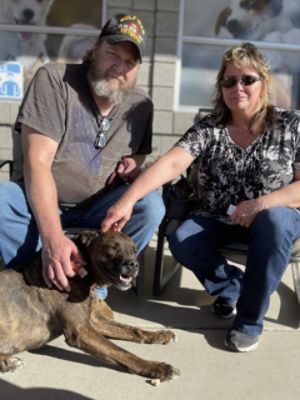 ---
AARP Thanks Findlay Subaru Prescott - Ken G
On behalf of AARP, I would like to thank you and the entire staff of Findlay Subaru for hosting the Driver Safety Program, as well as Smart DriverTEK, since October of 2019. With your help, we were pleased to offer nine courses with a total of 90 participants. During this time the program was shut down for two years because of the pandemic, so, these classes were during just a one year time span. And during this time you also hosted two Smart DriverTEK workshops. As a host of the program, you can take considerable pride in the service you provided to your local community. Everyone benefits by improving the driving skill of our older citizens. Improved skills also extend the safe driving time for seniors who want to maintain their independence. In addition, participants of the course may have qualified for a deduction in their insurance premiums. I volunteer to work this program because I believe in how important the information in our curriculum is. In these days of budget cuts and rising expenses, I can't express how important it is to an instructor to have the support of a host like you for the use of your facilities that helps get this education to our citizens. Also, participants are always appreciative with the snacks and drinks you provide. Thanks again for all your support. Sincerely, Ken Godbold Instructor/District Coordinator AARP Driver Safety Program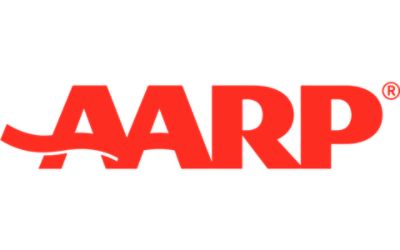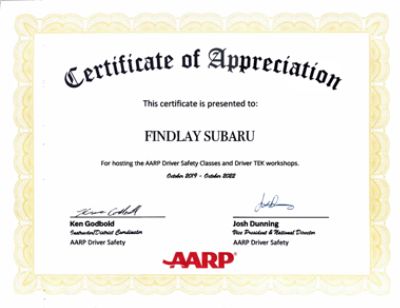 ---
Dave "Mac" MacFarlane is the man/GM that every business, company or team needs in this world. - Ronald G
It was a great experience and honor to meet and conduct business with Mr. MacFarlane. Subaru is very lucky to have Mac's leadership and professionalism. The world needs more people like him. Thank you.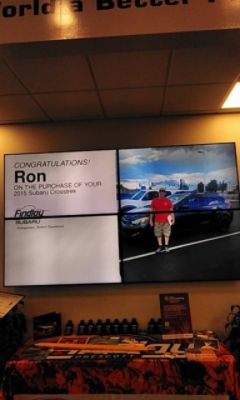 ---
When You Gotta Go.... - David S
Findlay Subaru has been very generous in their support of Prescott Mountain Bike Alliance projects. Among their major contributions has been to help fund a trailhead parking area for easier access to a safe parking area in Spence Basin trail system for riders (and hikers). More recently Findlay has funded the ongoing establishment of a "port-a-potty" at the trailhead parking area. A much needed and appreciated addition to the trailhead. Thanks, Findlay Subaru! Dave Spellman Prescott Mountain Biking Alliance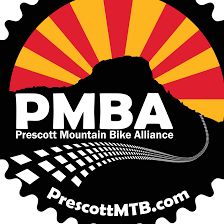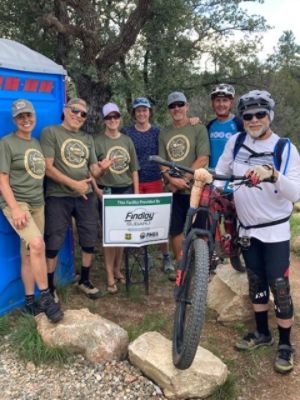 ---
Mac, from Findlay Subaru Prescott, to our rescue! - Christina F
July 25, 2022 I can't say enough great things about Findlay Subaru Prescott and General Manager Dave "Mac" Macfarlane. He has been so helpful along with the rest of the crew! Big Thank you also to Mark Falk for finding the perfect loan for me on my Subaru Ascent. I was heading to dinner after church services with my two children when my Ascent completely died mid traffic on highway 69, a very busy road. I messaged Mac on Facebook messenger and told him about my situation. He had already climbed in bed and saw his phone light up. Thinking it was one of his kids or grandkids, he got up and read the message. He and his wife were on the scene in literally 10 minutes. He brought a loaner car, helped the children and I into the loaner car and went far above and beyond Excellent service! Mac also had my car towed to the dealership! I had my car back in four days with a new transmission in it. Mac, you and your dealership have a spirit of excellence and it shows through and though. Thank you Findlay Subaru Prescott for all your help and meeting this consumers every need. I will be sure to tell all my friends and family. Sincerely Christina Frenkel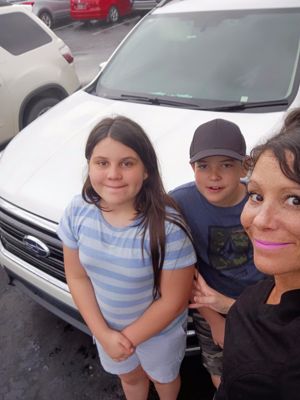 ---
Keeping pets in their homes with K9Synergy Prescott - Amber R
Our main goal at K9SYNERGY is to keep furry family members in their homes by helping owners gain a deep understanding of their four-legged friend. We help owners solve behavioral issues that could have otherwise left them frustrated and at their wit's end. We just recently worked with Findlay Subaru Prescott to host puppy classes at their dealership, providing a golden opportunity for puppies to interact with and become familiar with real-world settings. With their help, our puppies will get to see and experience friendly staff members, customers, other dogs, and a plethora of sights, sounds and smells. This helps to support healthy brain development, which in turn prevents fear and aggression issues later in life which could otherwise find these dogs in shelters or on the street. Quality training keeps dogs in their homes and keeps families whole. We extend our gratitude to Findlay Subaru Prescott for not only sharing, but also supporting our vision.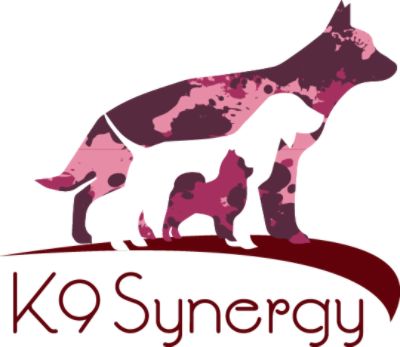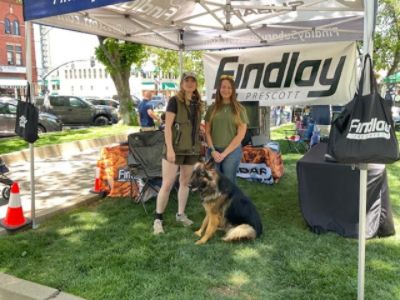 ---
Supporting Local Music and Musicians - scott o
As a musician I am proud to say that Findlay Subaru has been a big supporter of Prescott's thriving Blues Music Community. They have gone far and beyond helping to fund events such as The Windsock Sunday Blues Jam, The Greater Prescott Valley Blues Festival, the local International Blues Challenge and getting the winning band(The Scott O'Neal Band) to Memphis to compete. My band and myself are proud to have Findlay Subaru as a sponsor. Thank You. Scott O'Neal.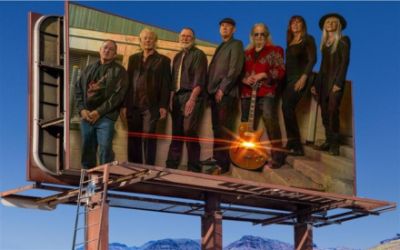 ---
Subaru Loves Pets - Yavapai Humane Society - Loree W
Mochi is livin' the dream! This precious boy came to us from a hoarding situation, with 71 other dogs, in July. A 12 year old Chinese Crested / Mix who's was a little chunky and had only 2 teeth so his little tongue hung out the side of his mouth. He had growths all over his entire body, scars on his legs, and cataracts were forming on both eyes. Not exactly the characteristics visually of a dog people want to adopt. He did really well in his kennel and while he barked at new people when he first met them, he quickly warmed up. He would turn into a big ole softy, rolling onto his back looking for pets and belly rubs, which we gladly gave him. He was always excited and ready to go for a walk and explore the world outside. He was an active, fun, loving, and happy little dog who unfortunately was overlooked due to his appearance. There were a few other Chinese Crested dogs who were adopted quickly, leaving Mochi the only one left behind. People always look for that perfect cute dog who is younger with no health issues, leaving the older dogs waiting for their forever homes. Well, Mochi's life changed in the greatest way when Bart came into his life. Bart had seen Mochi on our website and through our Facebook posts about Subaru Loves Pets, and made an appointment to come meet the little guy. It was love at first sight for both of them. Bart already had 4 dogs but he knew he had to have Mochi added to his family. He adopted Mochi that day and Bart now has 5 happy dogs who all get along and complete his family. The little guy goes to work with Bart every day and has become the office social butterfly. He's no shy boy now, and is certainly enjoying all the attention and affection he gets every day! He's been out on motorcycle rides, going for long walks, playing in the yard, and truly living the dream! Mochi was certainly looked at as an underdog, but look at how she's soaring now! Thank you Findlay Subaru for always being there for the animals and Yavapai Humane Society. This community is a better place because of you!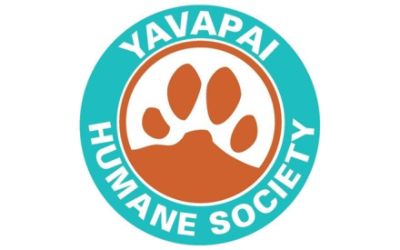 ---