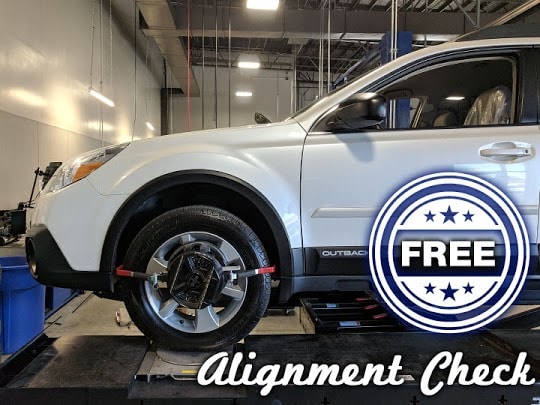 Drivers of & passing through the Prescott area who need new tires, tire rotation & balance services, or four-wheel alignments get incredible service, and deals, at Findlay Subaru Prescott. Our team is here for you. Please do not hesitate to reach out to our Service Team at 928-771-6900 with any questions, or to schedule your alignment appointment.
Free Alignment Check
Findlay Subaru Prescott is proud to put our brand new alignment machine to work, and we are offering Free Alignment Checks for most vehicles (some non-standard vehicles excluded). This is being done as a courtesy to all of the Prescott Area drivers who would like to make sure their tires wear properly, and there are no potential issues with the alignment, suspension or brake components (free brake inspection included, too!) in their vehicle.