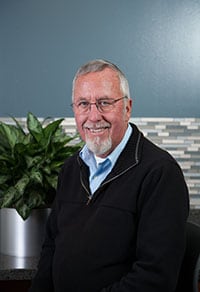 He appreciates the love that this Subaru dealership pours back into the community through involvement in sponsoring events and charitable donations.
Tim is a seasoned veteran when it comes to working with customers. He brings the experience to meet the customer where they are at. He emphasizes that the decision has to be made on their own without any pressure, as that's the Subaru way. Tim knows there is a lot to accomplish when perusing at a car dealership. His focus is on the customer and achieving their specific goals.
He really just wants to have a good time looking at cars with his customers!
Tim's entrepreneurial drive afforded him the experience of owning his own businesses before he landed his prime spot on the Findlay team. He grew up in Las Vegas, NV, tried to escape the heat by moving to St. George, and ended up finding his paradise in Prescott with two of his daughters and his wife.
As a father wanting the best for his daughters, of his three daughters, two of them drive Subarus. One with 180K miles and he still feels confident of his daughter's safety.
Tim's Subaru lifestyle get's him in the wilderness to enjoy hiking, fishing, 4-wheeling, and digging for gold when time allows.