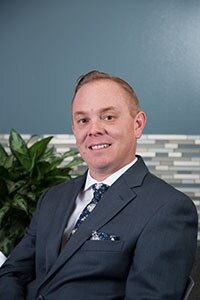 As part of the Arizona Subaru dealers team, Michael comes to work excited to welcome new members into the Subaru family and offer care and service to long term family members.
Michael enjoys helping customers find the right car for their exact needs. "I don't sell cars, I sell relationships, and customers are buying a car from a family, not a dealership."
The Subaru lifestyle draws in an active and versatile clientele, "Subarus are not used just for commuting but for adventure. It's more than to get to work, it's to take them off the beaten path."
With close to seven years in the auto industry, Michael compares the Findlay experience as night and day to other dealerships. "This is a team environment, we are here for each other. From service, sales, finance, management, it's a family atmosphere. Just as much as we respect the customers, we respect one another. It's a great place to work."
Living in Prescott for 31 years, Michael appreciates the charitable donations that are given back to his local community. He respects the mission of the company and felt moved by the recent Share the Love event which donated $250 to national and local charities on every new Subaru car sold.
Michael owns a 2019 Subaru WRX. To coincide with his chic, hip style, the Subaru WRX is sporty and classy, fun and safe. Driving his Subaru, Michael feels confident commuting in Arizona's unpredictable weather. "I like the quality above anything else - the fit and finish they say."