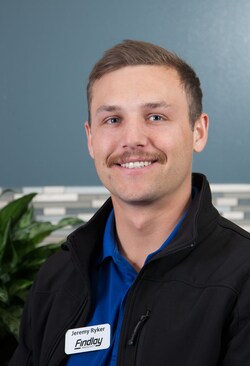 Jeremy is a down-to-earth, mild-manner guy who is genuinely interested in learning about each one of his customers. He is patient and takes his time to listen to individual needs. He is quick to greet you with a warm smile as you walk on to the lot of the Subaru dealers Phoenix Arizona, and is ready to assess your needs to quickly narrow down the options to meet your satisfaction.
Meeting with Jeremy is like hanging out with a friend. He values the relationships he builds with his customers and gleans wisdom from the stories they share, quickly building trust and rapport. His demeanor boasts that he is forthright and honest in his approach to get the right car for the consumer.
"The experience is genuinely about the customer."
He is informative and will even explain the difference between and the advantage over Subaru's AWD performance compared to 4WD. He enjoys selling new and used Subaru models that best fit within the customers budget, wanting the customer to feel confident in their purchase from the Arizona Subaru dealership.
Jeremy's favorite model is the Subaru WRX STI as it fits his young, hip personality. He stands behind the quality of the cars he represents, stating the safety features are top-notch and have the highest crash test ratings. He feels good knowing that he is selling a vehicle where the whole family is protected.
"The car is more than what it looks like, it is protecting those inside."
To coincide with his curious nature, Jeremy studied abroad in Beijing China for six months to explore the culture and to gain new insights from viewing the world from another way of life. Jeremy landed back in Prescott to be with his growing family of nieces and nephews, his parents, sisters and grandparents. Jeremy stays active with sports, working out and fishing.