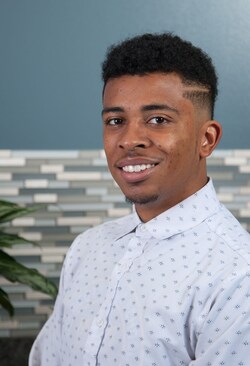 Javon is an ambitious go-getter, who is actively involved in each of his customer's experience at Findlay Subaru. Javon goes to work with a smile on his face, proud to be a part of the Arizona Subaru dealers team, representing a company who manufactures high-end, high-quality vehicles and is committed to supporting its community.
"I always have a smile on my face and I like to make others laugh."
Javon appreciates the array of customers he gets to work with-from a camping family in their 30s, a retired couple looking for safety and reliability, to college kids and hipsters looking for a sporty and funky ride, referring to the Subaru WRX STI. Javon makes it a goal for every person to leave the Findlay Subaru dealership with a smile on their face and having a positive experience.
Javon is appreciative for the opportunity to be part of the dedicated team of associates at Findlay Subaru Prescott.
"We all work hard to do a job well done for the team and the customers…It's obvious the customers are at the center of what we do."
Javon excels at what he is passionate for, from sports to fashion, music and friends-as well as putting an all-out effort into any position he holds as a dedicated young professional.
Another passion he has is talking about the extensive list of Subaru accessories that come with his favorite Subaru model, the Ascent.
"That's a model you can really show off to your friends with its panoramic moon roof…it is the most luxurious by far…and best miles per gallon in comparison to its competitors."
Javon is currently attending Phoenix College studying fashion and design. He describes himself as a multi-talented, stylish guy with a creative edge. He enjoys playing and making music, being with his friends, playing sports and driving cars.