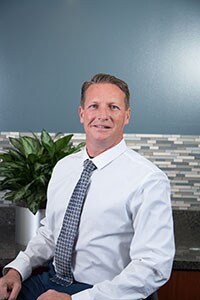 As a Gulf War Navy Veteran, Bobby comes to the Prescott Subaru dealership with a career of 16 years in the auto industry. Bobby was working as an electrician during 911 when he got laid off. With his dad owning a car lot when he was a child, plus other appliance stores, Bobby inherited the entrepreneurial spirit and people skills. In 2003 he began his vocation at a car dealership in Colorado Springs, CO.
The Arizona native realized how much he loved working with people, helping them find the right car for their needs and what made the most sense financially.
"The main thing is, I really enjoy working with people. I love people. I love cars."
Bobby explained his day at the office as a day of problem solving. "I want to know more about the customer. What is driving them to make a change in vehicle, what has changed in their life? Did a kid go to college, did they have a new baby, were there car problems, an accident?"
Bobby's goal is to build a relationship with every customer who comes to Findlay Subaru Prescott. He is easy to relate to with all of his travel experience and his time in the military. Bobby loves to talk with his customers, sometimes he even forgets about the car!
Bobby is impressed with the loyal following of the Subaru Nation as he sees a lot of repeat owners. While living in Colorado-considered a bad-weather state-he would see Subaru drivers fearlessly cruising the streets in the snow, "they can go wherever they want to go. It's the best in the snow. In a bad climate they know that their Subaru will get them where they are going."
In line with Subaru's motto, the Subaru experience is really about love. Bobby feels the love with his co-workers and the Subaru customers. The team really goes above and beyond to ensure a quality experience for every customer, including making a home service call to help a customer to program her new Subaru Forester to her garage door opener.
Bobby's favorite Subaru model is the Subaru Outback. It provides him ample room for being 6'1" and is very comfortable. Bobby's adventurous lifestyle of travel and exploring relates to the adventure spirit he finds in most if his Subaru customers.