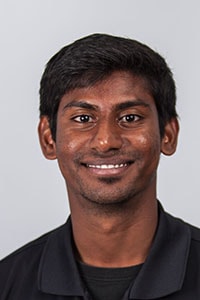 Ahamed has been at the Prescott Subaru dealership for over two years and, as a Subaru enthusiast, he really enjoys learning the ins and out of every Subaru make and model.
For two consecutive years Ahamed has been the recipient of the Top Sales Consultant at Findlay Subaru Prescott. He attributes this success to his efficiency and streamlined process with the customers, from the meet and greet to driving their car off the lot.
"I know their time us valuable." His goal is to get customers out of the chair in his office and into the chair of their new Subaru as fast as possible. Ahamed knows that there are adventures to be had and experiences to be lived out in the world, and not in your Arizona Subaru dealers waiting room.
He aims for his customers to feel confident in the purchase of their new car that they'll be driving with friends and family for years to come.
Ahamed believes to get extraordinary results, you must do extraordinary things. You can't do the ordinary and expect extraordinary.
Here is a snippet of Ahamed going above and beyond for one of his customers, adding car detailer to his repertoire at Findlay Subaru!