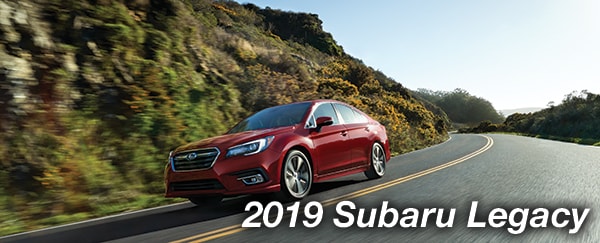 Since 2006, Subaru has expanded its brand in the United States to a greater extent than any other Japanese automobile company. The reason for this is simple: Subaru makes quality vehicles on a consistent basis.
While the Outback and the Forester are the company's most renowned vehicles, they are far from the only options available. Another excellent vehicle from Subaru is the Legacy, an affordable car that excels in terms of comfort and performance.
Interested in learning more about the 2019 Subaru Legacy? Then read on! We're going to get into everything you need to know.
Interior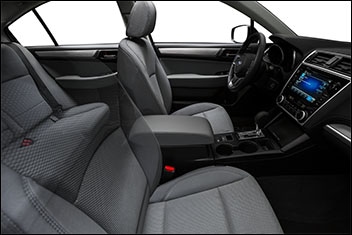 The 2019 Legacy sports a roomy interior, providing ample leg room for passengers of all sizes. Containing a total of five seats, it's great for both solo drivers and small families.
Designed with wide, open windows, it allows for ample visibility from all of its interior points. Regardless of where you're sitting inside, you will be able to view the passing scenery with ease.
The materials lining the interior of the car are soft to the touch and breathable, allowing for a great deal of comfort, regardless of the outdoor temperature. While the stock model Legacy comes with a cloth interior, you have the option to custom order a leather interior.
Seats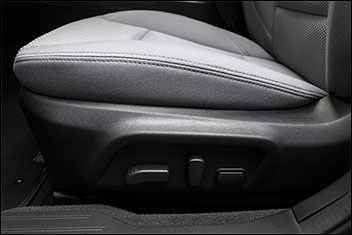 The seats in the Legacy are fairly versatile, offering a number of functional features. Whereas some of these features are standard in cars, others of these features are unique to the Legacy.
The driver's seat offers 6-way maneuverability, allowing the driver to slide forward, slide back and recline with general ease. The front passenger's seat offers essentially the same maneuverability. They're both electronically powered, meaning that you can operate them with the simple press of a button.
The back seat on this vehicle is split folding, allowing you to seamlessly store large items like bikes or exercise equipment. In addition to being split folding, this seat is also equipped with two LATCH car seat connectors. These connectors enable you to quickly and safely strap in a car seat containing your child.
Trunk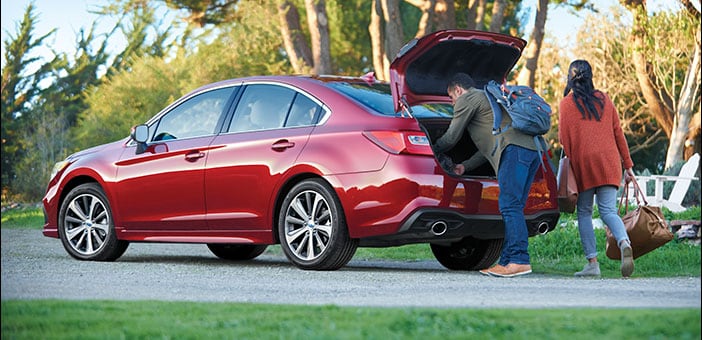 While it's not the biggest one in existence, the trunk on the Legacy is fairly large, particularly for a mid-size car. Containing 15 cubic feet of space, it contains a wide entrance through which large items can be passed.
The trunk works in tandem with the car's split-folding back seat, allowing you to store items from the back of the vehicle to the back of its front seats. This ensures that you have all the storage space you need.
Storage
As far as storage goes, the 2019 Legacy is right on par with most mid-sized vehicles. There are small storage compartments contained throughout the entirety of this car, allowing you to store small items such as sunglasses with ease.
Performance
When it comes to performance, the Legacy could accurately be referred to as average. This car isn't going to win you any races. However, it will do what has to be done in order to get you to where you need to go.
Below, we're going to assess the various components contained within the Legacy, helping you to better determine what it has to offer. Let's go!
Engine
The stock engine in the Legacy is far from a monster. In fact, compared to most engines, it's fairly timid. However, it's still more than capable of getting the job done.
In particular, it's a 2.5 liter, 4-cylinder engine containing 175 horsepower. While it drives the vehicle consistently after it's reached speed, it can be sluggish under stress and can make acceleration difficult.
Note, however, that if you wish, you can upgrade to a 6-cylinder, 3.6-liter engine with 256 horsepower. While more expensive, it will provide you with much smoother and more powerful acceleration.
Transmission
The Legacy makes use of a continuously variable automatic transmission. Unlike most transmissions, these transmissions don't make use of gears. Instead, they make use of a series of pulleys.
These pulleys work together to facilitate the smoothest and most seamless shifts possible. In other words, when compared to many vehicles on the market, the 2019 Legacy offers a smooth ride.
It should also be noted that the Legacy possesses an all-wheel drive. This allows it to perform in both sunny and snowy conditions.
Steering
For the most part, the Legacy offers a smooth and comfortable ride. Its steering wheel is easy to turn and is reactive to general maneuvers.
Note, however, that when making turns, this vehicle tends to have a bit of body roll. So, when comparing its steering to other vehicles in its class, it's somewhere in the middle.
Brakes
The braking capabilities of the Legacy are top-notch. This car possesses terrific traction at all times, allowing it to come to a quick stop in cases of emergency.
Safety Capabilities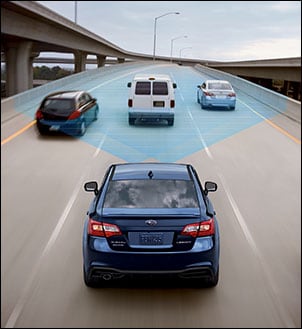 The Legacy is loaded with safety features, making it safe for families. In addition to this, it rates good to superior on all IIHS safety tests. The NHTSA gives it five stars on its overall rating, its front crash rating, its side crash rating, and its rollover rating.
One of the Legacy's nicest safety features is its rearview camera. It notifies the driver of a number of different safety hazards, ensuring that he or she doesn't back up into anything or incidentally drift into neighboring lanes.
In addition to this feature, it's equipped with childproof locks, driver and passenger airbags, traction control, daytime running lights, and brake assist.
Comfort
In terms of passenger comfort, the Legacy is about as solid as they come. Regardless of whether you get it with nylon cloth or leather seats, it provides terrific cushion and breathability.
Due to its spacious interior, it leaves plenty of leg room for individuals of all sizes. This is true not only of its front seats but of its back seat as well. Few other mid-size sedans provide the space provided by the Legacy.
Equipped with a top-notch suspension system, it handles bumps and turns without a problem. This ensures a smooth ride regardless of the state of the road it's driving on.
Fuel Capabilities
As far as fuel capabilities go, the Legacy is a pretty solid vehicle. On the highways, it can get anywhere from 28 to 34 miles to the gallon. In the city, on the other hand, it can get anywhere from 20 to 25 miles to the gallon.
Considering the fact that the Legacy is an all-wheel-drive car, this is energy efficient fuel consumption. While it's not the best in its class, it's toward the top of the totem pole.
Entertainment Features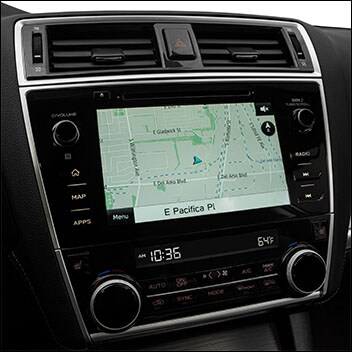 To put it simply, the 2019 Legacy has all of the entertainment features a vehicle owner could ever need. Equipped with a Starlink infotainment system, it possesses Apple CarPlay, Android Auto, satellite radio, HD radio, and Bluetooth.
The standard models possess touchscreens of 6.5 inches and speaker systems containing four speakers. However, if you wish, you can upgrade your system to feature an 8-inch touchscreen as well as 12 speakers.
Cost
The cost of the 2019 Legacy varies based on its exact model. The cheapest of all Legacy models start at a price of $22,545. On the other hand, the most expensive of all Legacy models start at a price of $31,545.
Warranty
Like all Subaru vehicles, the 2019 Legacy comes with a warranty. This vehicle has a limited warranty for up to 36,000 miles or three years of use. In addition to this, it has a powertrain warranty of up to 60,000 miles or five years of use.
2019 Legacy Models

The 2019 Legacy is available in five models, each of which provides something a little different in terms of features and functionality. All five of these models will be reviewed below.
2.5i
The cheapest and most basic of the Legacy models is the standard 2.5i. Available at a starting price of $22,545, it features all of the features reviewed above.
In terms of internal features, it offers a 6.5-inch touch screen, an infotainment system from Starlink, HD radio, Android Auto, Apple CarPlay, satellite radio, and Bluetooth.
Unlike higher-end models, it doesn't possess leather upholstery or a heated seat feature. Its seats are lined in standard nylon.
2.5i Premium
The next model on the totem pole is the 2.5i Premium. Starting at $24,695.00, this vehicle offers a slight upgrade from the standard 2.5i.
For instance, whereas the 2.5i standard offers a 6-way adjustable driver's seat, the 2.5i premium offers a 10-way adjustable driver's seat. In addition, it possesses a leather steering wheel, heated seat covers, USB ports, and dual climate control.
The entertainment features are upgraded as well. While it's equipped with the same Starlink infotainment system, its touch screen measures in at 8 inches instead of 6.5. Plus, it has 6 speakers as opposed to 4.
2.5i Sport
Next up is the 2.5i Sport. Starting at $26,795.00, it has the same entertainment features as the standard but is upgraded in terms of safety features.
The additional features possessed by the 2.5i Sport include fog lights, a lane change assist feature, a blind spot assessment feature, a rear cross traffic feature, and push-button starting. For an additional $2,150, you can add a moonroof, a reverse automatic braking feature, a high beam feature, and a navigation feature.
2.5i Limited
Another option is the 2.5i Limited, a model which upgrades on both functional and entertainment features. Starting at $29,245.00, it's equipped with heated leather seats and steering-responsive LED headlights.
In addition to its Starlink infotainment system, it's also equipped with a Harman Kardon audio system. This makes it a terrific option for those who are particular about the sound of their music.
If you wish, you can purchase additional features to the tune of $2,150.00. These include navigation, reverse automatic braking, high beams, and a moonroof.
3.6R Limited
The most expensive of the 2019 Legacy models is the 3.6R Limited. Equipped with a 6-cylinder engine as opposed to a 4-cylinder engine, it has a lot more acceleration power than the other models. It starts at a price of $31,545.00.
Otherwise, it's identical to the 2.5i Limited. This is to say that it's equipped with the Starlink infotainment system, the Harman Kardon audio system, steering-responsive LED headlights and heated leather seats. Like the 2.5i Limited, it's open to additional add-ons for a fee of $2,150.00.
Comparing the Legacy to Subaru Impreza
The Subaru car which most closely aligns with the Subaru Legacy is the Subaru Impreza. Both of these cars are sedans with all-wheel drive and both of them are available for a budget price.
Where the differences come in is in size. Simply put, the Legacy is bigger than the Impreza. Whereas the Impreza has around 99 cubic feet of passenger space, the Legacy has around 104. At the same time, whereas the Impreza has approximately 12 cubic feet of storage space, the Legacy has 15.
In terms of driving performance, the vehicles are similar. It should be noted, however, that while the Legacy gets 34 miles to the gallon on the highway, the Impreza gets 38 miles to the gallon on the highway.
When it really comes down to it, the Legacy is more of a family vehicle while the Impreza is more of a solo driver vehicle. This is due to the superior storage and passenger space present in the Legacy.
Purchase the 2019 Subaru Legacy Today!
What do you think? Is the 2019 Subaru Legacy the car for you? Interested in buying it?
If so, and if you're located in the Prescott, Arizona area, you should stop by Findlay Subaru Prescott, located at 3230 Willow Creek Road, Prescott, Arizona 86305. Offering financing options on all of our vehicles, we're sure to have the deal for you.
Have any questions? Contact us today!