If you're looking for a car dealership you can trust to give you the insights you're looking for, Findlay Subaru Prescott is here to tell you everything you need to know about this great car.
People have a lot to say about this beautiful, lightweight, and affordable coupe. For top 2019 Subaru BRZ reviews, prices, and comparisons read on to find out more!
Top 2019 Subaru BRZ Reviews
Let's start off with Car and Driver Magazine's review of the BRZ.
Car and Driver Review
This review calls the BRZ an ideal vehicle for anyone running on a budget. The EPA runs between 24/33 mpg, making it an efficient pick for a city-driving vehicle and interstate runner. At 205 hp, Car and Driver views the BRZ as a fun vehicle to drive.
There isn't an excess of backseat space. Instead, the BRZ focuses its price towards cosmetics, driver-experience, and safety. This review considers the Subaru BRZ an affordable buy for a fun interstate car.
Car Connection Review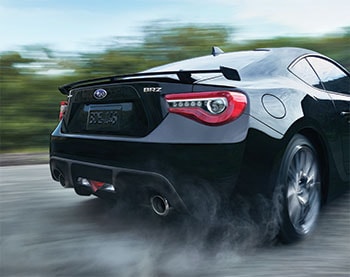 Their expert review ranks the BRZ as a good handling specimen. Though it lacks a lot of power, this car is a lightweight coup with a quick turning radius.
Car Connection's review favors the Subaru BRZ's style. It's a sleek, proportional, and compact vehicle. The internal cosmetics include suede and cloth seats. As for tech, the BRZ includes Bluetooth connectivity and an Apple CarPlay compatible information screen.
On to performance. The powertrain and expert handling give this car safe turns and high control on highways. Car Connection gives the BRZ's overall performance an 8 out of 10.
This 2019 Subaru comes in a limited and premium package. The premium package adds leather seats, power steering, and a 6-inch touch screen. Premium packages do not include Android Auto and Apple CarPlay.
It is important to note that the premium package is a manual model, which will deter car shoppers who are in the market for an automatic transmission.
The Limited BRZ model provides the automatic transmission option. Going this way will cost an extra $3,000 or so. It's still a good deal, as the Limited package offers the following great specs:
Keyless Ignition
Automatic Climate Control
7-Inch Touch Screen
Navigation
Apple CarPlay
Android Auto
Additional Cloud Applications
All in all, the Car Connection review calls the 2019 Subaru BRZ a budgeted highway vehicle. Above all else, style and performance rank highest.
Edmunds Car Review
Edmunds calls the BRZ's performance balanced and fun to drive. This Subaru model has received improved road safety features and was structured more for comfort.
Since its predecessors, the BRZ has updated apps and safety controls. This is a front seat vehicle, meaning that backseat space is sacrificed for more comfortable driving and passenger experience.
Consumer Reports Review
Consumer Reports calls the BRZ a driving enthusiast's vehicle. It's a coupe made for hitting rough corners without discomfort. From this side, the BRZ has great gas mileage for a speedy highway car.
Compared to similar Toyota titles, this Subaru manages better technical features for a couple in its class. The navigation features, handling, and EPA make this car an all-around trusted driver experience.
Kelley Blue Book Review
KBB favors the BRZ's lightweight construction and smooth performance above all else. This car's high-impact suspension makes it well-balanced and safe to drive.
Among other things, this coupe is a stylized version of your everyday city-wide-vehicle. As a result, this Subaru has neat controls and designed for safety, without sacrificing good looks.
US News Review
US News boosts that the Subaru BRZ is a sports car. Unlike other competing car options, this one acts both as a sports car and a leisure vehicle. The car space makes it difficult to transport families but remains a reliable two-person car.
The price point comes as a major selling point for this car. It's not the best sports car out there, especially when you compare the gas mileage and cargo space. But, when you consider how expensive some sports options are, the BRZ doesn't disappoint.
Autocar Review
Autocar UK spent 6 months with this car for their review. At the end of the experience, their reviewer determined the BRZ made them feel like a better driver. Their opinion mirrors other reviewers, who all say this Subaru drives cleanly.
Autocar took the BRZ long distance with several friends, testing cargo space, fuel mileage, and overall feeling. The lack of leg room tends to be a big issue unless you make frequent stops to stretch the legs.
When traveling long distances, this car can sometimes pull 45mpg. This is unlike most other sports cars on the market and makes up for the lack of room. In fact, the spatial problems have to do with how cheap Subaru intended on making this car in the first place.
When Autocar reviewers did their comparisons, the Subaru BRZ presented a smaller footprint than most normal sedans and in-city vehicles.
In conclusion, Autocar calls this car a great hybrid sports car option. It's lightweight and flexible and great for driver and front seat passenger.
What Subaru Thinks
So far, we've looked at what 3rd party reviewers think of the Subaru BRZ, but what does Subaru have to say?
Their 205hp Subaru Boxer engine is new. This is Subaru's newest addition to the sports car market, so they take pride in their engine strength, and fine-tuning.
The Subaru Starlink information system combines multiple forms of media. This includes Pandora and auto apps integration.
This is all specific to the Premium model option package. The Limited package adds on the following specs:
Alcantara Leather Seating
Keyless Access and Push-Action Start
(Available) 6-Speed Automatic Transmission
As mentioned earlier, the Limited model also includes full app integration and improved shock absorbers.
Prices
The average price for a 2019 Subaru BRZ is between $25,000 and $32,000. This average applies across multiple vendors and may vary state to state. If you're looking for a BRZ in the lower cost range, for instance, you might choose the Premium trim level.
That being the case, here are the most important factors for determining the Subaru BRZ price.
Packaging
There are two types of packages for the BRZ. The first being the Premium package. The average cost for the Premium model option falls closer to $25,000.
A Limited package falls closer towards $29,000 and above. What creates each of these price differences?
Each package offers different core cosmetic and tech features. For example, the Premium package doesn't offer Android Auto apps. This takes some money off, as Auto apps add layers of connectivity between your vehicle and your digital devices.
The Limited package, in this case, gives a driver the ability to use both applications, supports a keyless ignition, and gives users a cosmetic upgrade.
Auto Apps and Multimedia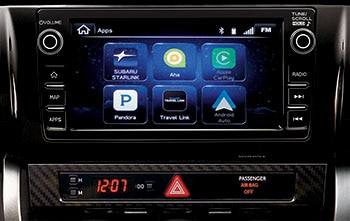 This model comes with integration between many over-the-air options. Apples CarPlay, for instance, incorporates Apple entertainment while you drive. In another case, Android Auto apps let users access Google Maps and Google Play Music while driving.
These two applications apply to the Premium package and take up a lot of the cost. Another reason these apps make the car cost more: they make the driver safer. Google and Apple navigation ensure a driver knows where they're going, and how fast to go.
Dealerships
Each dealership is going to charge you a different amount for the BRZ. Some of the most common reasons involve the local economy and competing dealerships. If you're looking to buy the least expensive option, look for a dealership that explains their selling and buying process in full.
Comparisons
These are the top comparisons between the BRZ and other current cars.
Compared to Other Subarus
From the Impreza to the Crosstrek, the BRZ is one of the only fast-driving coupes on any Subaru list. It's considerably cheaper than the WRX STI, which runs around $37,000.
Other options on the 2019 line tend to focus on sturdiness and foothold, while the BRZ devotes a lot of attention to style, vision, and driver experience.
Compared to Sports Car Market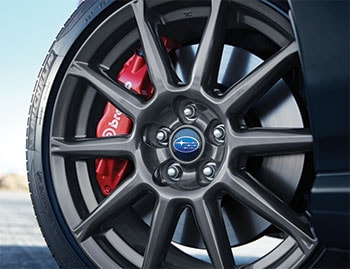 Current sport cars favor speed above all else. Once Tesla came out with the Roadster's unbeatable 1.9 second 0-60mph, other manufacturing started scrambling to make fast cars.
Subaru however, focused on the sleek design of a traditional sport car but kept the vehicles high speed low. This might come from a need for a safe-handling car with the appeal of a fast vehicle.
It's difficult to scale sport car prices, as they range from under $30,000 to several million dollars. Nada Guides searches show sports cars under $20,000 are usually used and outdated.
This could be one way the BRZ stands out. It's a 2019 model car without the price of a high-end sport car and a middle ground price above used older models.
Review Comparison
All the reviews on this list have overlapping opinions about the Subaru BRZ. Here are the most common agreements.
Driver Experience
Handling
Extra Features
Lack of Storage Space
Great Indoor Design
Excellent Style
No two reviewers are going to have the same opinion, which is why it's important you read a lot of write-ups. If you still don't know if this is the car for you, try casting a wider net over other non-traditional reviewing websites or schedule test drive for your own personal experience.
How to Choose the Right Dealership
People rarely trust their car dealer to give them a fair deal. That said, the most important quality worth considering is how well you can trust your dealership.
Ask questions about "purchase agreements" and "long-term maintenance". If you're buying a used or new Subaru, ask your dealer for the maintenance record and vehicle history. You have a right to both.
If you still haven't built enough trust with your dealer, ask about possible coverage. Once you've done this, compare your quote to many dealers to get the best offer.
Preparation Counts
Before you pay a visit to a dealership, do research on the vehicle you want to buy. By doing this, you arrive with a list of specs necessary to you before committing to a purchase.
Comparisons
The number one way to choose the right dealership is by comparing deals. For example, if you want to buy a new Subaru BRZ but don't want the Limited Package, try searching for a dealership that offers a suitable package for you.
Availability
A dealership's in-stock options will also determine where to go for what you are looking for. If you want to find the right dealer, figure out if they can special order vehicles for you or hold a package behind for you.
Service
A dealership with proper service decides if you get your car fixed on time. That's why if you're going to a dealer for the first time, ask what kind of maintenance requirements your vehicle requires and how a dealership meets its needs.
Study servicing availability ahead of time. Some vehicles won't require regular check-ups while others need different maintenance depending on their package.
Why You Should Buy the Subaru BRZ
You need a car that's going to last you the long haul. The Subaru BRZ is a safe-driving coupe with loads of fun features to boot.
If you're looking for a vehicle you'll enjoy driving and one that'll save you money along the way, the BRZ is the right car for you.
Here's what's next for you and your car hunting journey. Go out and contact Findlay Subaru Prescott for a neighborly experience with no tricks, fees, or caveats. Don't let the other guy get you down, you need a car dealer you can trust.
Once you're done looking through the 2019 Subaru BRZ reviews and making your purchase, have fun driving your new car!