The Subaru community is a very special community. When conducting a search for all the community groups online solely for the Subaru fanatic, we were amazed with the amount we found. To further support your loyalty to the Subaru brand, the folks at Findlay Subaru Prescott have gathered a list of relevant groups for your browsing enjoyment and engagement. Subaru is a community-driven auto group that encourages building each other up, supporting one another and sharing the love – in the online world and in our own neighborhoods.
Keep reading to learn more about these many different groups. See which one calls out to you and join in on the Subaru community conversation!
Subaru Blogs
Stay informed with knowledgeable content about Subaru cars; maintenance info, tips and guides, latest features, news, and more.
All Wheel Drive Auto
All Wheel Drive Auto is an independent Subaru repair shop located in Kirkland, WA. They are Subaru aficionados and experts about the brand and Subaru model cars. They created a blog section on their website to interact with other Subaru lovers to educate and support the community. Basing their blog articles on real-life Subaru experience and expertise, their community has a lot to benefit from.
Beef up on your All Wheel Drive Auto knowledge here.
Primitive Racing
Paul Eklund has been involved in the Subaru world & rally world for many, many years. His experience, and recommendations, for making a Subaru even more offroad ready are shown on the Primitive Racing blog.
Learn more about lifting Subarus for off-road use
Auto Blog – Subaru News
Let us direct you to an automotive news, car review and car shopping website with a dedicated section to only Subaru's latest news. Auto Blog editorial staff and reporters research and stay up-to-date on the headlines for everything Subaru. New articles are released weekly.
Subscribe to the Auto Blog – Subaru News to not miss a beat on the latest info.
Groups for Subies
These are online groups are for the Subaru loyalists who want to meet other like-mind Subie lovers and share in experiences, ask questions, get advice and share knowledge.
Simply Subies
This group of Subie enthusiasts was born in the Pacific Northwest inviting all Subaru lovers to join in the community to embrace their Subaru passion, talk shop, to get under the hood and to learn from each other while they shared their Subaru adventures together and created new ones.
Meetups consist of answering questions, working on cars and going for rides. This group values the input of its members and implements them into their events and meets. They are on a mission to grow their Simply Subies groups across the country and beyond with chapters currently in Arizona, Wyoming, South Dakota, Colorado, California, Georgia and Australia.
Learn more about Simply Subies and be the first to start a chapter in your state!
They also provide a list of Facebook Subaru Groups for every state as well.
Online Subaru Forums
Forums provide a place for conversation, information sharing, questions and answers, knowledge-base materials and more.
The Ultimate Subaru Message Board
A community of over 63K members to literally discuss everything about Subarus from all generations, makes, models, parts, modifications, tips and tricks. It's no lie, Subaru is covered top to bottom at this Ultimate Subaru Forum.
Don't miss out on any news, info, history, and the latest and greatest at The Ultimate Subaru Message Board.
MySubie
For the true Subie check out this forum for topics on technical, engine management, car detailing, drivetrain, suspension and brakes, interior and exterior Subaru parts info, wheel and tire, electrical and lighting, sound, visual and security systems, and maintenance and service – seems to cover the bases! Review their business resource section which houses Subaru reviews, service locators and vendor information.
Beef up on the latest Subie news at MySubie.com.
ScoobyNet – International Subaru
Interested in what's going on across the pond in the United Kingdom's Subaru Nation? Check out ScoobyNet, offering a lot of forums for its readers and Subaru enthusiasts to get involved in. Forums include technical Subaru modifications, accessories and care car.
Get to know the Subaru Nation in Northern Europe, ScoobyNet may offer some ideas, tricks and tips you haven't thought of.
Subaru Model Specific Groups
You may be a devotee to a particular Subaru model. New to the car or are you an expert who's made some awesome modifications you want to show off. Peruse these groups for your specific niche and dive into your favorite Subaru model with others who are just as passionate as you are.
Subaru Outback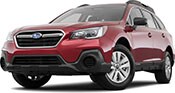 The ideal forum board for those fervent about the Subaru Outback model. They cover discussion forums from Generation 2005 to 2019. Got questions about your Subaru Outback? Thinking about buying a new or used Subaru Outback? Technical issues, maintenance tips, questions or information for different trim levels – you have joined the best discussion for all things Outback from new to older models.
Add your two cents or learn valuable insights for model Subaru with the SubaruOutback.org forums.
Subaru Forester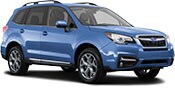 Own a Subaru Forester or thinking about it? Learn all you need to know about the crossover SUV at this discussion forum. Read reviews on dealers, vendors and products. Browse the classified section for vehicles and parts wanted, parts for sale, and deals. Want a forum closer to home, shop regional forums, or study abroad in the international section. Of course, there is a technical section to get to know your Subaru Forester inside and out, as well as a knowledge base forum for research, informational and educational purposes.
Get in on the know with the SubaruForester.org discussion boards.
Subaru XV Forum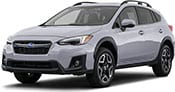 Got a Subaru Crosstrek? Then this forum is for you. This compact SUV loving group has 44.7K members sharing information and asking for tips and advice. These Subaru XV zealots share knowledge and insight on how to modify and build up the SUV, as well as discuss specifications and design details.
Share your adventures and stories that you and your Crosstrek have together. Or, if you're in the market to possibly buy a Crosstrek, get real opinions and thoughts from those who drive them.
Your destination for the Subaru Crosstrek group is right here.
Legacy GT
The Subaru Legacy: Subaru's flagship mid-size car, a reliable and safe sedan perfect for the family or your teen's first car. Get quality information on pre-purchasing planning of the Legacy. Understand this car in and out in the technical forums. Learn about vendors for Legacy parts.
Take a "walkthrough" of the sedan to really understand the operation and maintenance, performance and design details of the Legacy. Get into a discussion about the specific models and generations and share where you have gone in your Legacy or where you would like to go in your new or used Subaru sedan.
The Legacygt.com is a full of knowledge and information for the Subaru Legacy, any year or model.
Subaru Tribeca Forum
Just because Subaru stopped producing the Tribeca doesn't mean we are going to exclude this exclusive group of devotees from our list. There are still Subaru Tribeca fans out there that are fully enjoying their mid-size crossover to the fullest.
SB9T.com is a forum especially for the "Subaru B9 Tribeca Enthusiast Community" of just over 7,000 members.
Keep the Tribeca love alive at SB9T.com.
Forums for Subaru WRX & STI Fans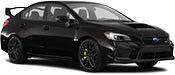 WRX Forums
This forum sets the goal "to be the friendliest and most knowledgeable Subaru Impreza WRX community on the internet." Its previous name was the 3G WRX Forum and has recently changed to simply WRX Forums. You will see that most of the discussions revolve around the 3rd Generation Subaru WRX which ranges from 2007-2014.
It has a worldwide fan base who share on everything 3G: Photos, WRX electronics, the WRX garage where they speak shop, a WRX marketplace, and of course Subaru WRX racing.
Get in on the action at WRX Forums!
IWSTI – "All STI. All The Time."
Another forum dedicated to the Subaru WRX STI. This forum has a focus on differentiating between the generations of the WRX: the '03- '07 gen, the '08-'14 gen, and the '15+ gen. The forum discussed parts and builds and opens the door for general conversation from owners as well.
Get to know all generations for everything STI at the IWSTI forum.
WRX Tuners
A forum for the WRX tech topics, WRX racing and the WRX community. See what's for sale on the marketplace and get to know some qualified WRX vendors to soup up your ride!
Club WRX
A discussion forum dedicated to the Subaru Impreza WRX and STi to discuss engine modifications, builds, detailing, and more. This site has regional specific forums to relate to the WRX buff in his/her area of the country. There are over 135K members on this forum who are joining in the discussion about STi technical specs, transmission, suspension & wheels, tutorials & DIY, detailing, engine management and more. Get to know other enthusiasts and share in your expertise and learn from others.
Members can also list cars for sale on the forum's marketplace, as well as learn about car purchasing, and read dealership, vendor and installer reviews.
Everything Subaru WRX is here for you at ClubWRX.net.
Flat4 Las Vegas
Subaru owners in Las Vegas formed Flat4LV.com - how primarily a group on Facebook, formed in the early 2000's, and grew to be a once influential regional Subaru owner's group. Their logo was seen worldwide, most famously, on the front bumper of Team Orange's drift STI.
Southern Nevada's Flat4LV.com can be found here.
Subaru BRZ Forums
Subaru BRZ and other Sportsters
Get your sports coup talk on at the FT-86 Club where nothing but sports coup models are on the topic of discussion, including the Scion FR-S, Toyota GT86 and, yes, the Subaru BRZ.
Get up to speed at the FT-86 Club forum.
Subaru BRZ Forum
This forum boasts the Subaru BRZ as one of the coolest cars on the market. A flashy cruise car with speed and power, learn more about BRZ pricing, Subaru BRZ Reviews, and general knowledge.
Be a part of the fun and sporty convo at Subaru BRZ Forum.
Subaru Impreza Forums
Subaru Impreza 5th Generation Forum
A forum solely discussing 5th generation Subaru Imprezas, the newest generation from year 2017+. Join close to 2,000 members to discuss maintenance, issues, service, electronics, audio & more.
Your 5th Gen Subaru Impreza discussion destination.
Subaru Impreza Forum - WRX STI Rally Performance Tuning
This forum is for Subaru Impreza supporters to take advantage of their free membership to get free features, to be active in discussions, stay up to date with articles, and to meet others who love the Impreza.
Learn more here about this Subaru Impreza forum.
The Subaru Impreza GC8 – RS 25 Forum
Subaru comrades go all the way back to first generation models. The Subaru Impreza GC8 – RS 25 Forum opens the floor for discussion on the 1993 Subaru Impreza, also known as the GC8. This generation Impreza evolved over time to become the well-known turbo-charged EJ-series 2.0L. Join the action and get to know the 1st gen Subaru Impreza.
Create a whole new appreciation for this spunky beast at The Subaru Impreza GC8 – RS 25 Forum.
Region Specific & Local Subaru Groups
OK Subaru Nation let's admit it, there is something about Subarus that we just can't get enough of. Maybe the freedom that you get from off-roading in a durable, reliable vehicle. Or the safe, secure and comfortable ride that you can provide for the family. Or having no fear to make it up the mountain during a snowfall for the annual ski trip. Or knowing that what you are driving has received the highest awards for its extraordinary performance in crash safety tests. Or the fact that you can load up your Subaru with basically any equipment that suits your lifestyle needs? The list goes on…
Subaru of America knows that they have a passionate community that has a love and loyalty for its brand. What better way to acknowledge this die-hard mass of people than with an annual Subaru Festival across the nation!
So, if you just love your Subaru and being around the community of others who love their Subaru, welcome to the Subaru Nation. Subaru of America supports its fans by holding huge Subaru Fests across the U.S with a mission to support an environment that would bring all the Subies together in one place to celebrate being a Subaru driver, to show off their souped up model Subarus and to be around the fun, active crowd that the Subaru community is.
Subaru is all about community; supporting the local communities, charities and non-profits, but also the culture of their own Subaru fans.
"By hosting annual Subaru enthusiast festivals across the United States, we embrace and grow these communities, which in turn creates new friendships and experiences for attendees…"
Here is a list of websites listing each of the nation's Subaru Festivals. See which one is closest to you and join the thousands of others who love their Subaru as much as you!
Boxerfest – York, PA
Wicked Big Meet – Stafford, Springs, CT
www.facebook.com/wickedbigmeet
www.instagram.com/wickedbigmeet
Subiefest Midwest – Joliet, IL
www.facebook.com/subiefest
www.instagram.com/subiefest
Big Northwest – Portland, OR
www.facebook.com/bignorthwest
www.instagram.com/bignorthwest
Subiefest California – Arcadia, CA
www.facebook.com/subiefest
www.instagram.com/subiefest
Subifest Florida – Lakeland, FL
The North American Subaru Impreza Owners Club (NASIOC)
NASIOC was the first of its kind to share information to benefit Subaru Impreza followers. The website was created with the original intention to share visual documentation on how to modify and soup up their Imprezas. It then merged with another website that provided reviews of Subaru dealerships and service departments throughout North America. Impreza consumers and vendors would visit the site and share in the messaging.
Other region specific clubs were also created such as NESIC (New England Subaru Impreza Club), BAIC (Bay Area Impreza Club), NWIC (Northwest Impreza Club) and the HIIC (Hawaiian Islands Impreza Club). Owners of other Subaru models were also joining in on the conversation including Subaru Legacy, Forester and SVX owners.
"Somewhere back around 2005, we were firmly the largest online Subaru enthusiasts community in the world. And I'm so very proud to say we still hold that title today." – Nick Catalfamo, Impreza enthusiast, server operator for NASIOC.
Get in on the action at NASIOC forum.
i-club.com – Arizona Subaru Meet
This forum touts as the Ultimate Subaru Resource with forums that include discussions about engine and drivetrain, older Subaru models tech forums, discussions on 2008+ models, sound systems and security, motorsports and competitions, and more. Want more location specific Subaru forums, check out the regional forums and plan a meetup with other Subaru groupies near you!
Here's a forum for the southwest region for those in Arizona looking to meet up with other local Subies.
Phoenix Forester
Got a Subaru Forester and you live in the Phoenix and surrounding areas? Then the Phoenix Forester forum is right up your alley. This forum includes interesting topics from its members about likes, dislikes, wheel stud replacements, all-terrain wheel upgrades, lift kits, and advice for any issues being experienced.
Chime in with your thoughts on the Forester or get to know this SUV a little bit more to see if it's the right vehicle for your needs. Visit Subaru Forester Phoenix to join.
Prescott Area Subaru Enthusiasts
Taking it directly to your neighborhood, the Prescott Area Subaru Enthusiasts are alive in kicking in Northern Arizona. A specially dedicated group on Facebook for Subaru lovers in Prescott, Prescott Valley, Chino Valley, Skull Valley, Dewey-Humboldt, and other surrounding areas. Become part of the Subaru Nation in your hometown by meeting up with other Subies. Make new friends, buy and sell your Subaru and Subaru parts, and bounce ideas and experiences off of each other, meet for a cruise around Whiskey Row. We appreciate your participation in our adventurous, outdoor loving group of folks who have a heart for our community.
Make new friends with the Prescott Area Subaru Enthusiasts!
Join the Fun, Share in the Conversation and Make New Friends with a Subaru Group!
Findlay Subaru Prescott supports our loyal fans and encourages your involvement in these groups, forums, and discussions. Subaru enthusiasts are valued and respected with a voice that needs to be heard. Learn some new things and teach others as well. Grow, support and share the love as part of the Subaru Nation!