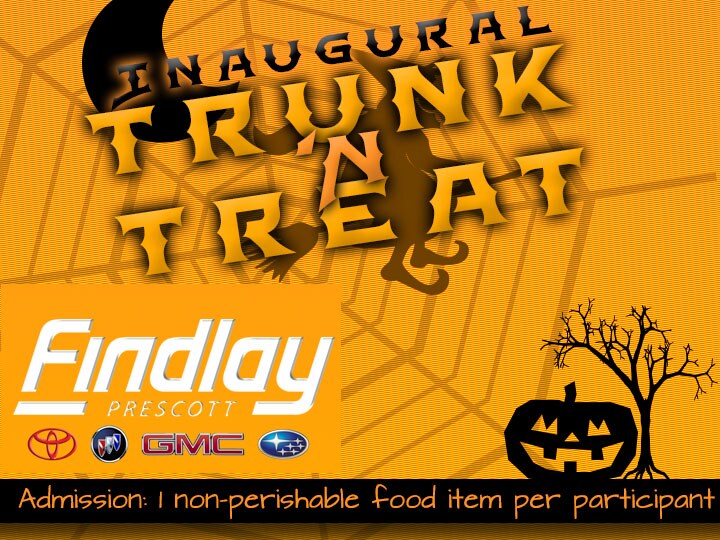 Findlay Subaru Prescott is proud to invite the Prescott Quad Cities community out to our inaugural Findlay Prescott Trunk 'N Treat event. We are recruiting local businesses to help us increase the amount of candy that will be ready to go home with some costumed kids. Our team will also be collecting 1 non-perishable food item for each participant. The food items will be donated to the Yavapai Food Bank following the event.

Included in the event, we will have a costume contest for those who would like to pit their attire against other attendees.

We hope to see you here!

If you are a business that would like to discuss trunk sponsorship opportunities, please call Christian 928-771-6920.