March 1st brought us the addition of three new members to our Product Specialist team.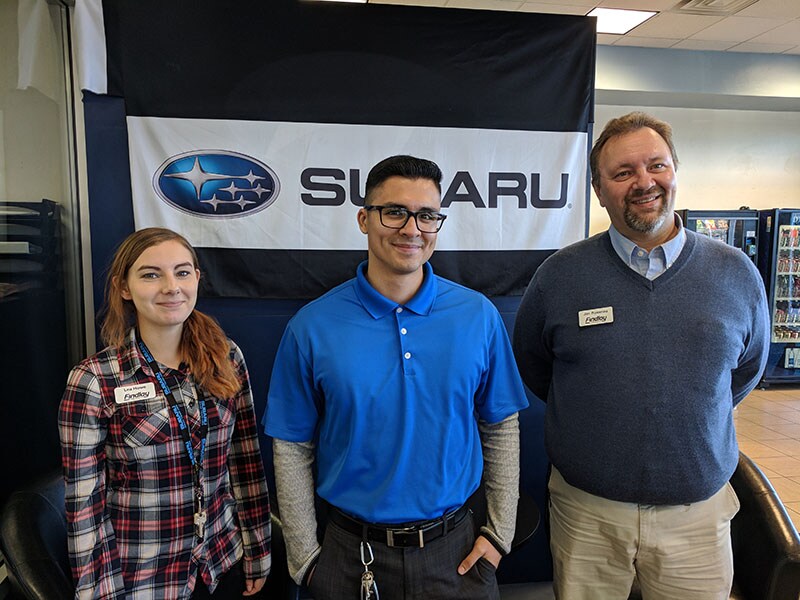 From Left to Right:
Lea Howe, has been with us for quite some time, and is now back as a Product Specialist, after a stint in a now defunct department. She has been a valued member of the team to this point, and we are glad to have her back helping our guests learn about the Subaru brand.
Follow Lea on Facebook
Eric has been with Findlay's Subaru teams for a number of years, and recently joined the Findlay Subaru Prescott team. His customer service skills, and knowledge of the Subaru brand are a welcome addition to the team. He is a little biased toward the BRZ, as he is a current BRZ owner.
Follow Eric on Facebook
Jim was a member of the team since before Findlay acquired these dealerships. After a brief hiatus away from the group, he is back, ready to further his future helping our guests find the right Subaru to fit their driving and budgetary needs.
Follow Jim on Facebook