We took a walk through the construction site, and captured some photos of the progress not quite visible from the outside.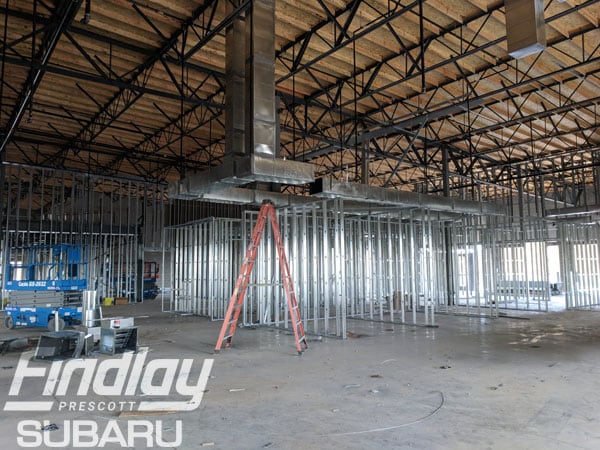 Our offices are laid out, framed in, and ready for wiring, before the sheet rock gets hung. Which shouldn't be long, as it is right there, watching the walls, waiting to be put to work.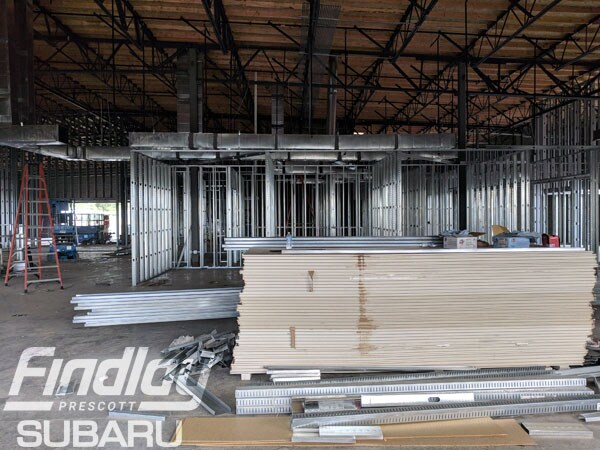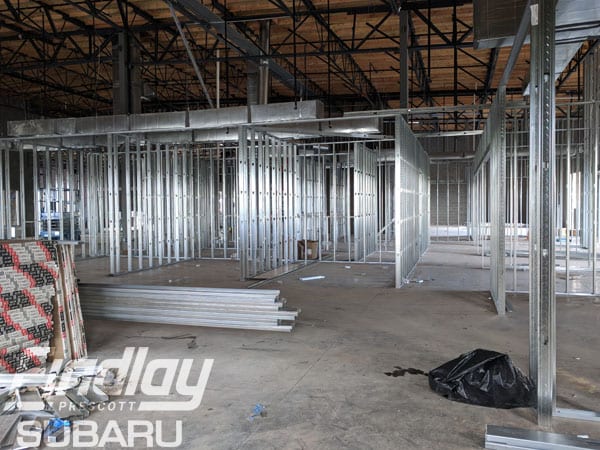 Over in the service department, progress is being made, as well.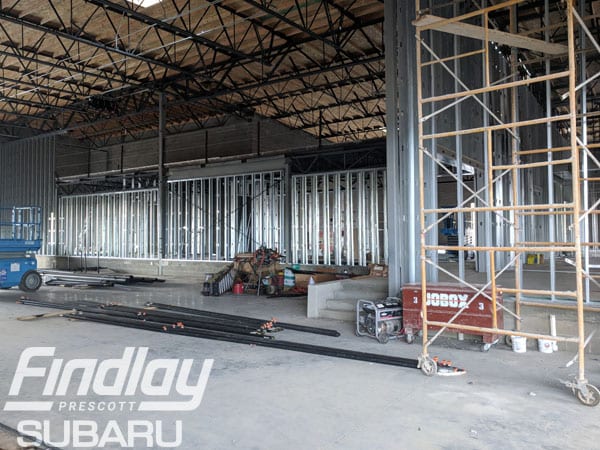 The shop is getting insulated, to help keep the technicians a little more comfortable, while they labor under the hoods of our guests' Subarus.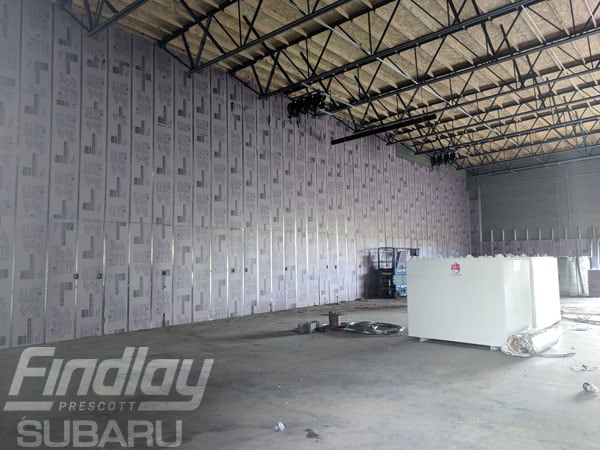 Some of the waste oil tanks arrived, and are waiting for placement in their permanent locations. Things are definitely coming together.