Not quite an oasis in the mountains, they are islands none the less.
They will be home to our parking lot lights, and some landscaping by the time all is said and done.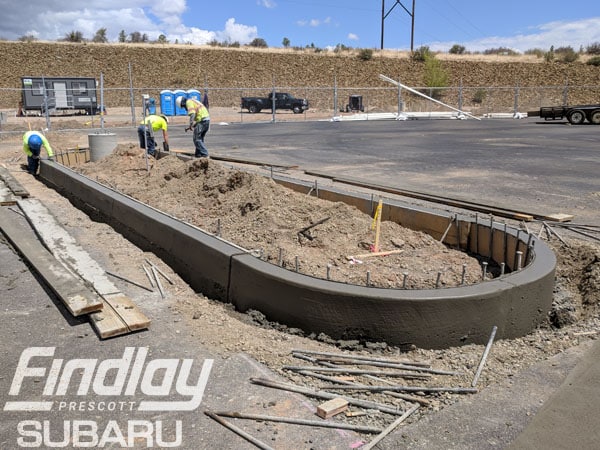 No parking lot island is complete without some fresh cement curbs. These guys did a great job forming & shaping them up for us!