For any visitors to Findlay Subaru Prescott, pre-construction, the pavement always had dirt shadows that remained on the ground, long after the cars had moved. This was due to erosion from the hill next to our lot, bordering Embry-Riddle Aeronautical University's campus.
In order to prevent our soon-to-be brand new paved lot from looking horrible, and preventing potential damage to the trail system at the top of the hill, we are having some reinforcements and anti-erosion efforts put into place.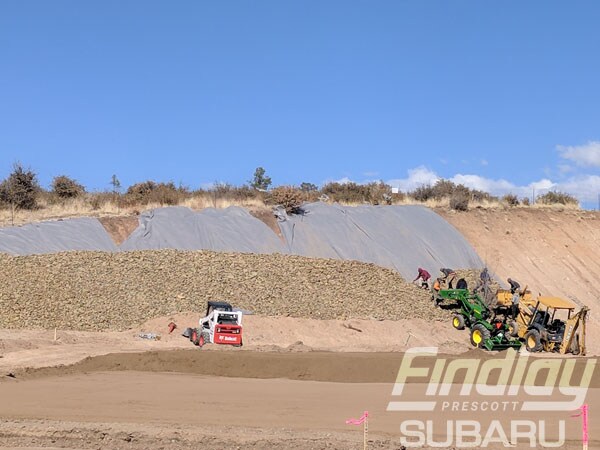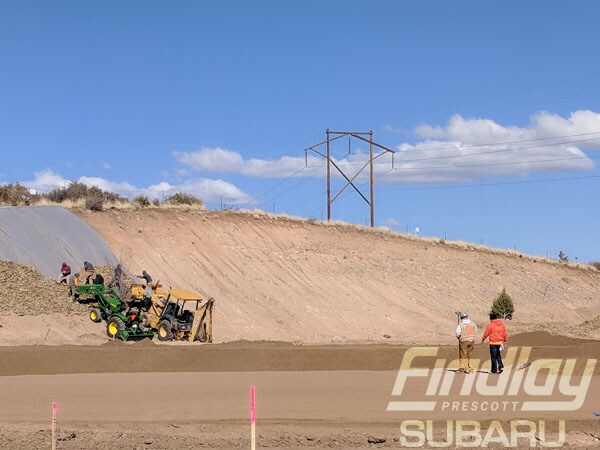 Groundwork for our all-new, much larger Subaru Service Facility has been taking shape, too! We enjoy seeing things take shape, as we are overjoyed at what is going to be going up, where mere dirt is now.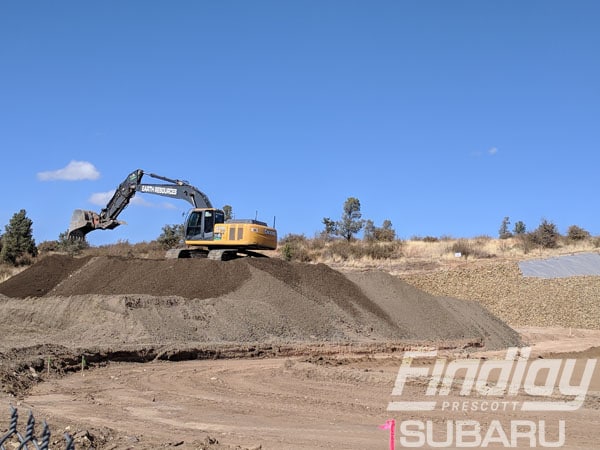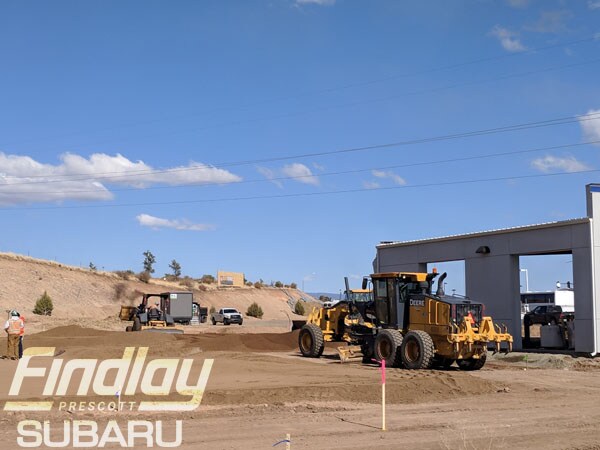 The construction crew is also re-leveling out the front lot, just in front of the building, both for our new facility, and to help with drainage.