December is the month for the annual Wreaths Across America day. With a massive coordinated effort, this wonderful group holds wreath-laying ceremonies at Arlington National Cemetery, along with over 1,400 additional locations in each of the 50 states across our nation, along with ceremonies abroad and at sea.

For 2018, the wreath-laying ceremonies will be held on Saturday, December 15th, to remember our fallen US veterans, honor those currently serving, and teaching our children, and every citizen, the value & cost of freedom. It takes a considerable person to put their lives on the line for our nation, so remembering those who have come before us, from the Revolutionary war, to present day, is an important goal.

Findlay Subaru Prescott wanted to help with their mission, honoring our military veterans, and active duty military members. Their team was very gracious, and sent us a nice thank you letter, following our donation.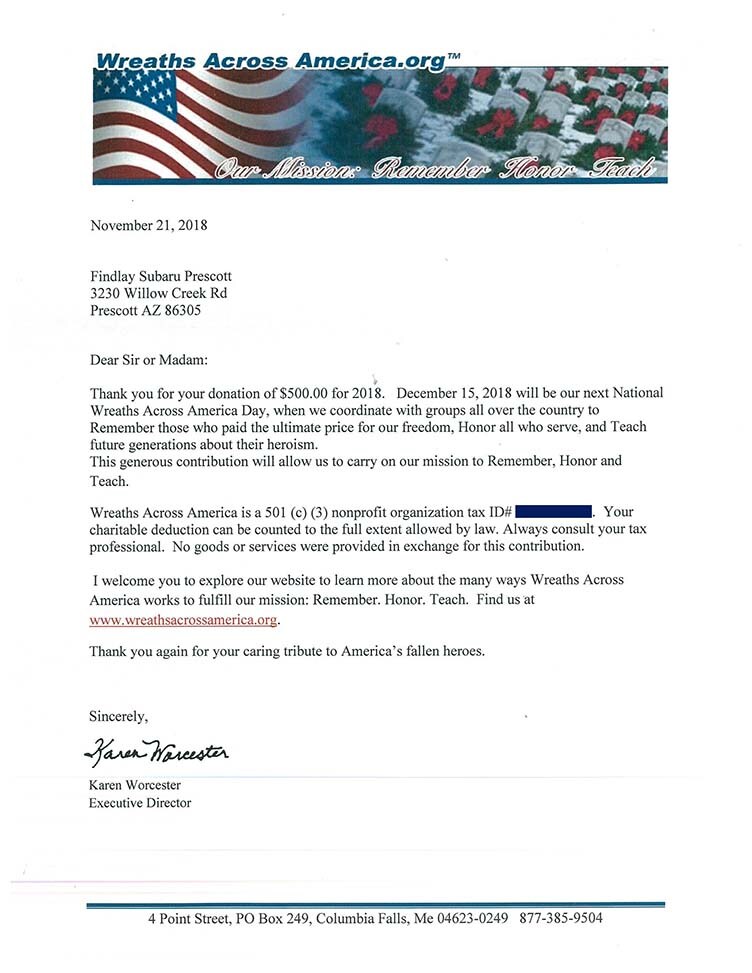 You can find a location near you, by
following this link
.
We are proud supporters of our active duty military members, along with those who wear their veteran status with pride. Thank you for your service, and it is our honor to help Wreaths Across America in their mission.