While the major visual updates are almost completely behind us, such as the foundation being poured, brick walls taking shape, etc - there are still touches each time we look at the new building that stick out to us. This time, we noticed the entrance archway framing has been wrapped in plywood, getting ready for the next steps.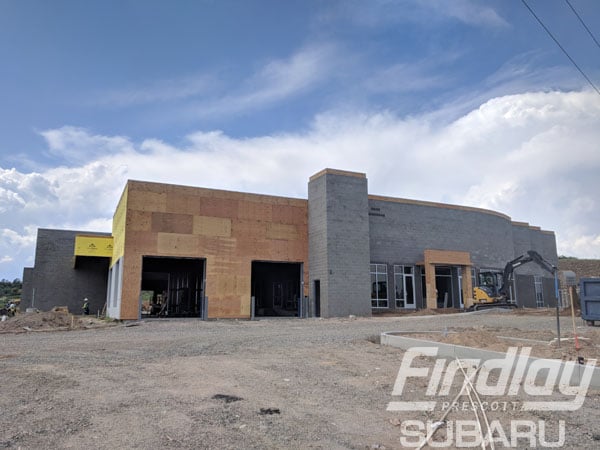 With that, you can also see the equipment is out, working on trenches for irrigation lines, electrical lines, and such.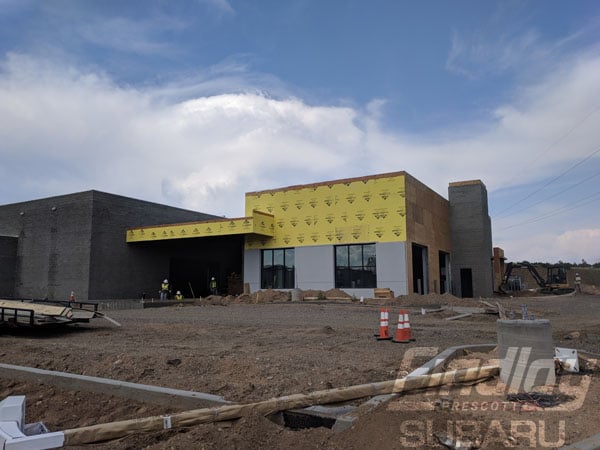 Our new parking lot lights are almost ready to take their places, proudly standing upon their pedestals illuminating the new Subaru cars & SUVs, along with our used car inventory.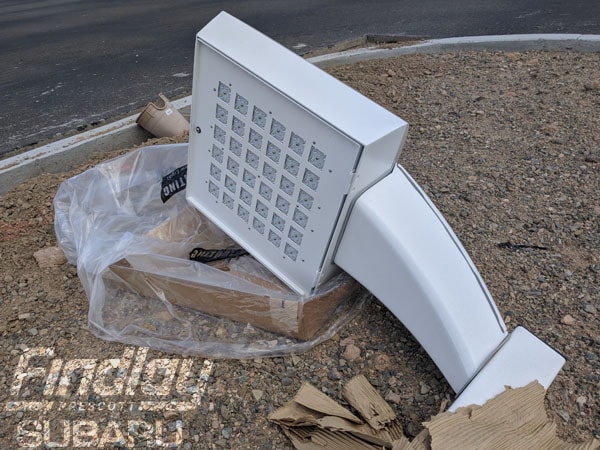 It will be great to have a nice LED-lit parking lot to walk around during the darker hours. We will no longer appear invisible once the sun goes down!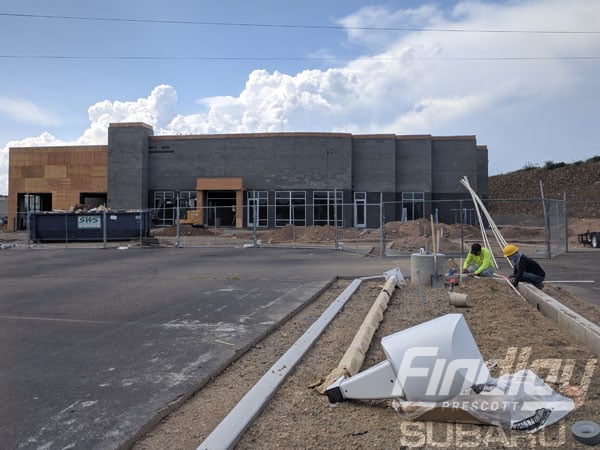 Final irrigation line placement is under way, to make sure our future landscape touches are able to satisfy their thirst, on a regular, environmentally friendly schedule.
Stay tuned for more updates & the announcement for our grand opening date! It will be a big event, and we can't wait to have you all down to check out our new home, your all-new Findlay Subaru Prescott!